The French Ministry of Finance is blocking a contract for the supply of additional Dassault Rafale fighter jets to Egypt, since Egypt is asking for relief payments for the aircraft, reports
bmpd
with reference to latribune.fr.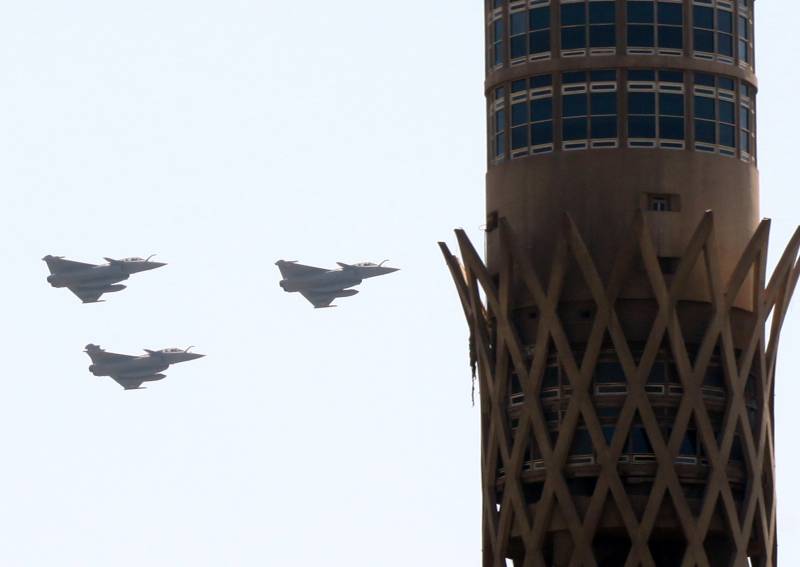 "During his visit to France, which will take place in the next three days, Egyptian President Abdel Fattah Al-Sisi should remind his French counterpart Emmanuel Macron that he has high expectations from France, especially as part of the strategic partnership between the two countries Initiated in 2015, "the publication says.
As part of this interaction, Egypt has begun to modernize its armed forces.
The publication recalls that France pledged to supply Egypt with new weapons, in particular, "
aviation
equipment (24 Rafale fighters, military communications satellite) and warships (four Gowind project corvettes, FREMM type frigate, two Mistral type universal landing ships). " The cost of the entire package of contacts (from 2014 to 2016) reaches 6,83 billion euros.
Now the Ministry of Finance of France is forced to block all new contracts with Egypt, the contract for the 12 additional option fighters Rafale is no exception.
"The fact is that the funds allocated by the Ministry of Finance for contracts with Egypt to the investment bank Bpifrance (engaged in supporting French high-tech exports) have been almost completely exhausted. And the Ministry of Finance does not want to increase the amount of loans, due to the risks of the deteriorating situation in the country, "explains the author of the article.
Meanwhile, the sources of the publication indicate the fact that Egypt did not default on payment of its obligations. They believe that Cairo has the means to pay their bills.
According to the interlocutors, "Egypt can also count on gas production on the Mediterranean shelf starting this year (In 2015, the Italian company ENI discovered a large gas field in Egypt's territorial waters near Port Said)". Gas reserves allow us to meet the domestic needs of the country for decades, start exporting it and rely on the flow of currency.