Speaking at the "Russia Calling!" Business forum, the Russian president commented on the successes of the domestic agricultural industry and compared it with the arms export industry. According to Vladimir Putin, the sale of food from Russia abroad in 2016 increased almost 5% compared to the year 2015.
Vladimir Putin:
At the end of 2016, our exports of food and agricultural products increased by 4,9%, which amounted to 17,1 billion dollars. And for the whole 2016 year, we sold
weapons
on 15,3 billion.
Thus, as the president noted, food exports overtook arms exports.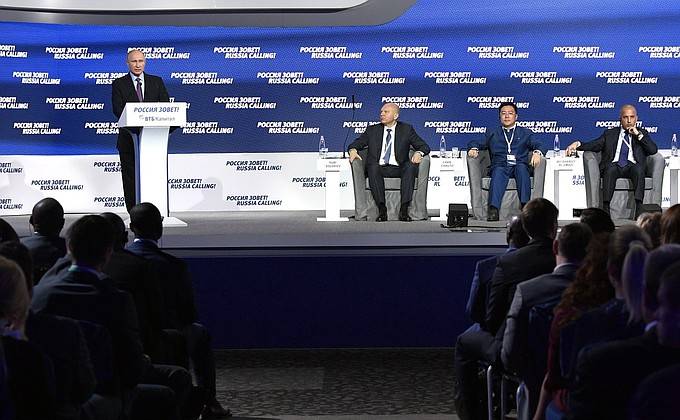 President Putin:
We will continue to remove barriers and increase export support.
It is noted that the growth of Russian food exports is taking place against the background of unprecedented economic pressure on Russia. Economic sanctions imposed by the West, have been operating for more than three years. However, as it turned out, it even helped Russia to increase the volume of exports of the same agricultural products and expand the markets for domestic products.
Armenian Finance Minister Vardan Aramyan against the background of the visit of Russian Prime Minister Dmitry Medvedev to Yerevan, said today that "sanctions have helped Russia to get off the oil needle."