Financing the restoration of Raqqa, a coalition led by the United States pursues separatist goals - to turn the city into the capital of "another Syria, uncontrolled by President Bashar Assad," reports
RIA News
Statement by the Deputy Chairman of the Federation Council Committee on Defense Franz Klintsevich.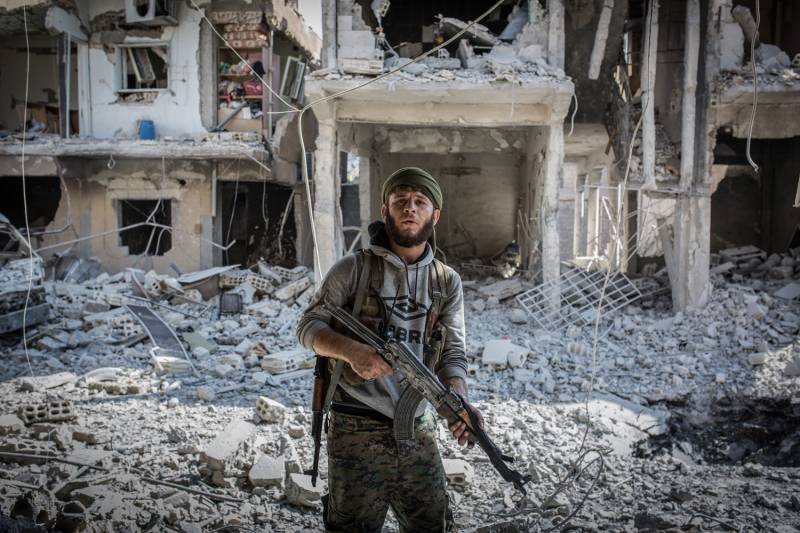 On Friday, it became known about the complete release of Raqqi from terrorists by the "Syrian Democratic Forces" with the support of the Western coalition. The representative of the Ministry of Defense of the Russian Federation, Igor Konashenkov, noted on Sunday, the ministry is alarmed by the statements of the West about the urgent allocation of funds to Raqqa after repeated refusals to send humanitarian aid to the people of Syria.
The urgent allocation of millions of dollars and euros to Raqqah is another example of the use of double standards in Syria by a coalition led by the United States, an example of the division into non-alien ones,
Klintsevich told reporters.
According to him, there is an obvious political motive behind all this, "and the point here is not only in the allies' desire to quickly cover up the traces of their barbaric bombings
aviation
».
In my opinion, there are, first of all, separatist attempts to turn Rakka into the center of another Syria, Syria, uncontrolled by Bashar Assad,
said the senator.
He expressed confidence that it is for these purposes that money is allocated.
And the restoration of peaceful life in the city is just a plausible excuse
summed up Klintsevich.