Around 200, servicemen of various types of troops of Russia and India took part in a small parade at the Water Station of the Pacific Fleet on the occasion of the start of a joint interspecific exercise, the correspondent reports.
Interfax
from Vladivostok.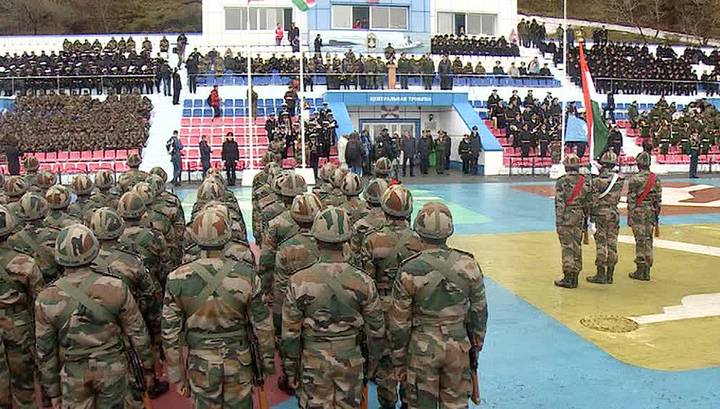 It has become a good, reliable, reliable tradition to jointly conduct exercises and measures to curb terrorist activities. Starting today, we are starting joint exercises on working out the issues of anti-terrorism activities in the territory of the Russian Federation, the Republic of India and in general in world territory. Our main task is to work through all the issues, not to create prerequisites and prevent the death and activities of terrorist organizations,
said at the ceremony, Deputy Commander of the Military Air Force Sergei Solomatin.
The ceremony ended with a solemn raising of national flags to the sounds of the hymns of both countries.
Recently, 300 troops arrived in India to take part in the ground component of the exercise. In addition, on Thursday, two naval ships of the Indian Navy entered the port: the frigate Satpura and the corvette Kadmatt.
This year, for the first time, the international exercise will be held in an interspecific format according to a single plan - with the involvement of warships of the Pacific Fleet and the Indian Navy,
aviation
, the land units of the Eastern District and the land contingent of the Indian army.
The maneuvers will last until October 19.