Russia has never interfered in the internal affairs of the United States and is still ready to normalize bilateral relations.
RIA News
Statement by the Russian Embassy in Washington.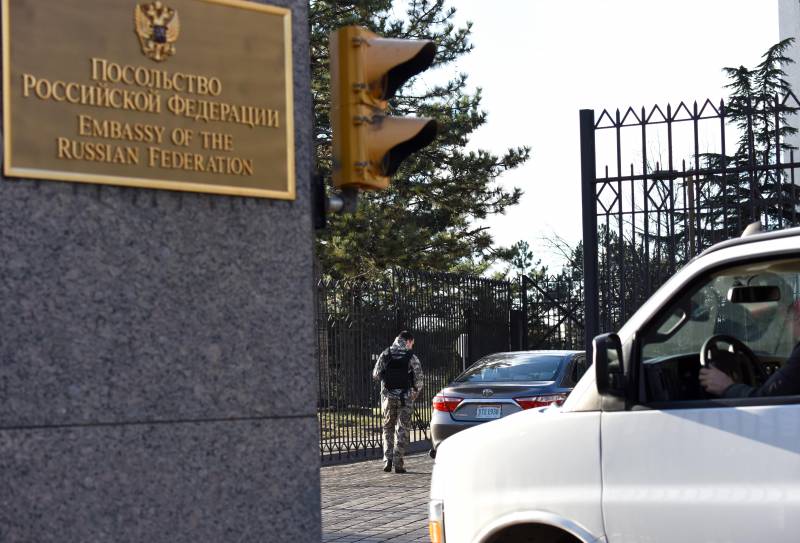 Earlier, the United States Permanent Representative to the UN, Nikki, said that intervening in the elections of other countries is
weapon
which Russia prefers, since it does not have a strong economy and "the country's armed forces are not large enough." Such an intervention she called the "way of waging war."
We would like to remind colleague Nikki Haley that those who interfered in the US electoral processes, and in the most open and unceremonious manner, should be sought among officially announced allies and friends,
answered at the Russian embassy.
Diplomats recalled that all these years Russia "has consistently advocated a return to normal relations with the United States."
We are ready to build them on an equal and mutually respectful basis. Open to the most frank dialogue with the United States on any issues of the bilateral and international agenda to find common approaches to solving common problems for all.
the statement said.
The embassy noted that in 2015, diplomats from the Russian Federation offered Washington to hold bilateral consultations on cyber threats, but they did not see reciprocal readiness for this from the American side.