To Moscow for a nonproliferation conference
weapons
mass defeat arrived the representative of Iran. We are talking about the Deputy Minister of Foreign Affairs of the country Abbas Arakchi. During the visit, Arakchi plans to meet with his Russian counterpart Sergey Ryabkov.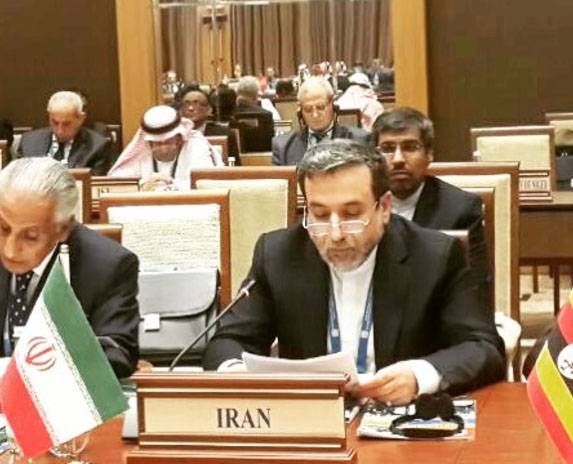 At the conference, a representative of the Iranian authorities is going to raise the issue that the United States deliberately trying to avoid the implementation of the agreement with Iran on 2015. According to Abbas Arakchi, Washington is once again embarking on the frank path of the anti-Iranian strategy, and in fact violating international agreements.
The Iranian diplomat noted that the Agreement on the "nuclear issue" was signed not only by the United States, but also by other powers: Russia, China, Britain, France and Germany.
Recall that earlier the head of European diplomacy Federica Mogherini said that the EU is not ready to support the US initiative to withdraw from the deal, since the deal was approved not by Washington but by the UN Security Council.
Information Agency
IRNA
He reports that Iran fulfills all its obligations under the Agreement. It was noted that the IAEA commissions 8 had once carried out inspections of all relevant facilities in the Islamic Republic and confirmed that there was no reason to suspect Iran of continuing the development of the nuclear program.