The President of the Russian Federation instructed the government to submit a proposal to change the organizational and legal form of the Federal Office for the Destruction of Chemical Weapons under the Ministry of Industry and Trade by December 2018, providing for the abolition of military service in this structure, reports
RIA News
message published on the Kremlin website.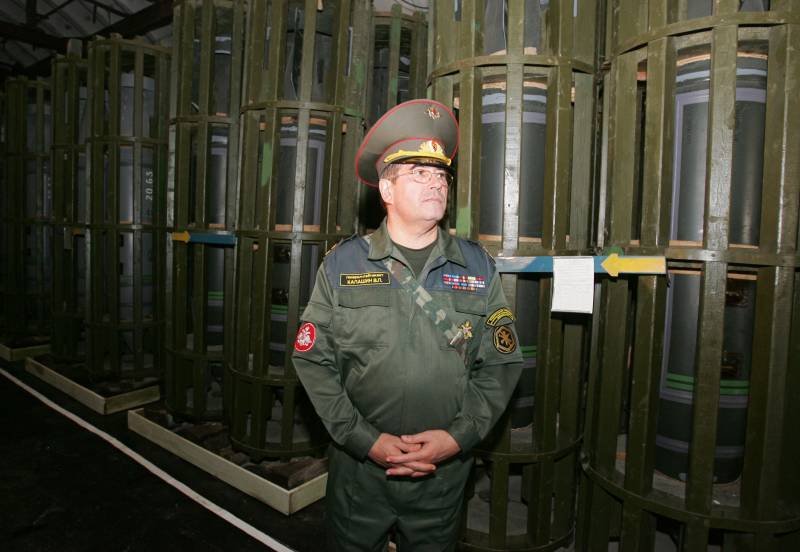 The Directorate for the safe storage and destruction of chemical weapons was established by presidential decree On Additional Measures to Ensure the Implementation of Work in the Field of Chemical Disarmament (2000). On matters of military service and financial support of the state task, it belongs to the Ministry of Defense, and on the issues of chemical weapons destruction - to the Ministry of Industry and Trade.
In late September of this year, the last kilogram of chemical weapons in Russia was destroyed at the Kizner plant.
To the Government of the Russian Federation to submit a proposal on the change of the organizational and legal form of the federal budgetary institution "Federal Directorate for the safe storage and disposal
weapons
under the Ministry of Industry and Trade of the Russian Federation ", providing for the cancellation of military service in this institution. Deadline - December 2018 of the year,
says presidential decree.
Putin also instructed the Cabinet by December 2018 to submit proposals "aimed at the phased involvement of property complexes for the destruction of chemical weapons in economic circulation in the interests of industries related to ensuring the defense capability and security of the state (including the creation of the production of powders and explosives, active pharmaceutical substances and medicinal products, waste disposal facilities of hazard classes I and II), and in the interests of other industries ".