Judging by the materials that have appeared on the Internet, the Russian mobile reconnaissance station ARPUS, the RPE-4A, has appeared in Syria. This armored vehicle relatively recently began to enter into service with the Russian army, and, apparently, it was decided to test it in real conditions. Reports about it
Messenger of Mordovia
.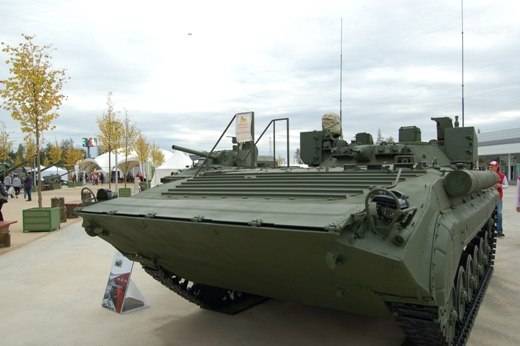 "The machine has the most advanced intelligence equipment and means of protection. So, to monitor the terrain there is a radar 1L-120-1. It is able to detect targets in the rain, snow, smoke screens, determine the coordinates and direct artillery at them. A single fighter is detected at a distance of up to 7 km, a tank is already at a distance of 16 km, "writes the author Roman Katkov.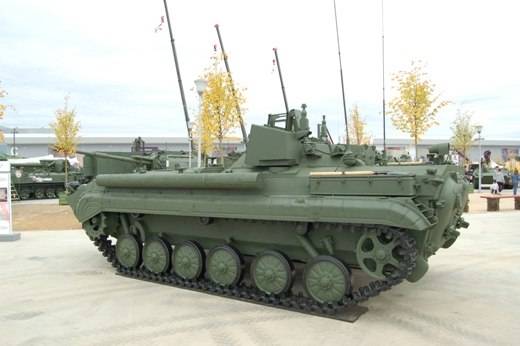 The laser range finder determines the distance to large objects at a distance of 10 km, and to buildings or, for example, objects such as a hill, to 25 km. A thermal imager and night vision device are also available.
According to the author, "mounted on the PDP-4A" Argus "communications can operate at a distance of fifty kilometers, including in motion." Special equipment allows you to quickly process, store and transfer information about the identified targets.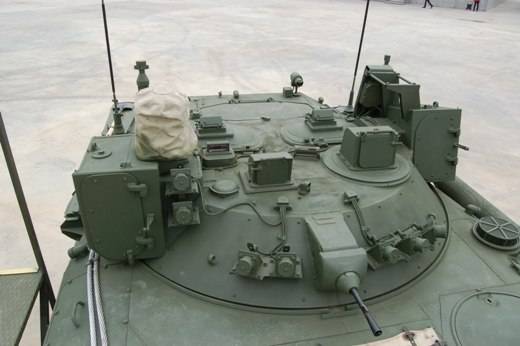 A novelty for machines of this class was the appearance on it of the "Curtains" - a high-precision optoelectronic suppression system
weapons
.
The armored vehicle is armed with a PKTM machine gun, caliber 7,62 mm, mounted in a turret, the ammunition load of which is 1000 ammunition. Weight - 13,8 tonnes, diesel power - 300 hp, speed - up to 65 km / h (on water - 7 km / h), 550 km cruising range, crew - 4 person.