Philippine media publish confirmation of information that the country expects a batch of Kalashnikov assault rifles from Russia for the needs of the Philippine security officials. Earlier, President Rodrigo Duterte announced that Russia would donate 5 thousands of automatic barrels to Manila's official
weapons
.
Philippine newspaper
Philippine star
claims that we are talking about AK-47 machines. As is known, this is an early version of the Soviet weapon developed by MTKalashnikov. In the Russian army AK-47 (or rather, just AK) is not used today, but there are quite a few such weapons left in military warehouses. If the AK is actually transferred to the Philippines, then such a military-technical gift is quite understandable: relations between the two countries have recently improved significantly, and the Philippines continues to face a direct terrorist threat.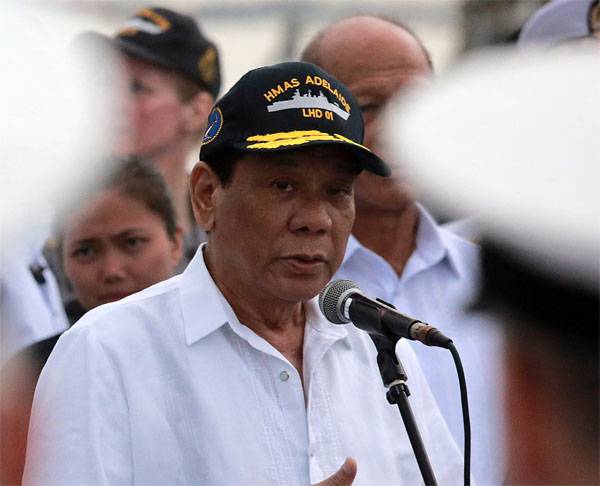 According to updated data, a ship with 5-th thousand automata from Russia will arrive in the Philippines on October 22. This became known from the message of the Minister of Defense Delphine Lorentzana. From the statement of the Minister:
Russia gives us weapons without any conditions. In the future, we may conduct joint military exercises to strengthen cooperation between our countries.
Earlier, before President Rodrigo Duterte came to power, the Philippines positioned itself as one of the main US allies in the Asia-Pacific region. Duterte accused the United States of trying to interfere in the internal affairs of the Philippines and began to develop the Russian vector of Philippine relations. Manila's relations with Beijing have significantly improved.