Buy products of the Kalashnikov concern can now be without getting up from behind the computer. At the same time, to pick up the "trunk", the client will still have to visit the nearest branded brand zone of the arms giant.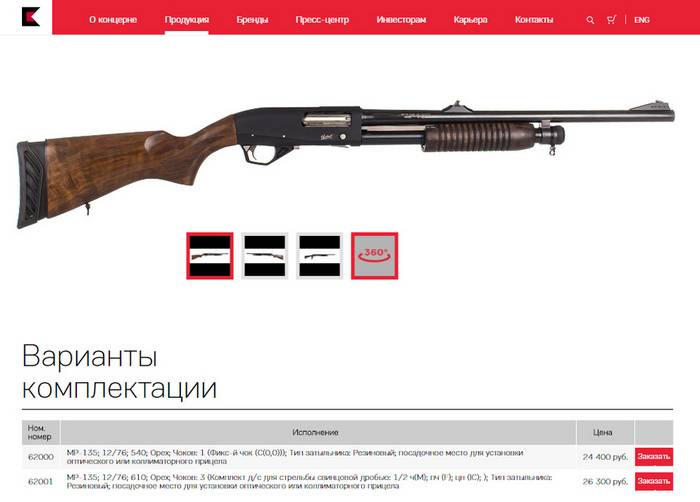 Product page on the website of the Kalashnikov online store.
Now anyone can place an order online.
Kalashnikov.com
and get the goods in the nearest brand zone of the concern. Available a wide range of hunting, tactical, oholoschennogo
weapons
as well as weight and size layouts. To place an order, just fill in a simple form, indicate a convenient place to receive brand-zone from the list and send a request for consideration.
- The press service of the Kalashnikov concern.
At the same time, only goods for civilian market are available for ordering - hunting and sporting cold and firearms, accessories, clothing, souvenirs, etc. To order a weapon, the buyer must fill out a special form, which, in addition to contact information, must be entered license number (permit) to purchase weapons, transfers
"Warspot"