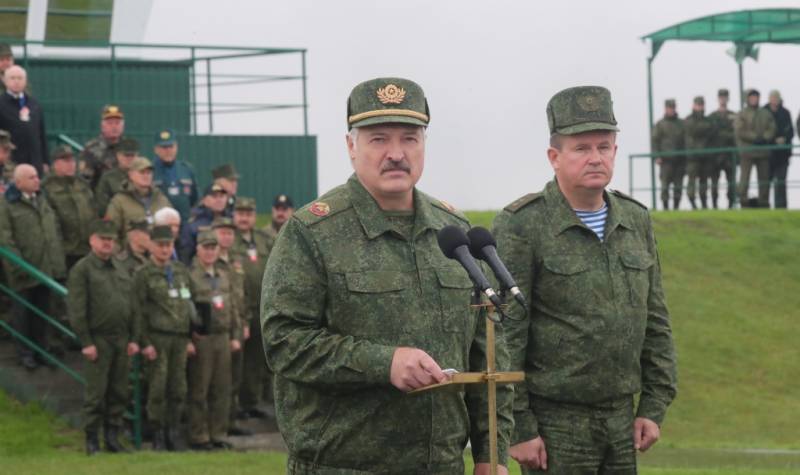 "From the statements of Lukashenka over the years it has been known that Moscow does not actively respond to the requests of the Belarusian ally for the supply of arms in the framework of bilateral cooperation. The problem is aggravated by the fact that during the recession, Belarus had to shrink the defense budget. 7 April at a meeting on the problems and prospects for the development of science Lukashenko said: "I want them (the Russian leadership) to move to ensure that they still support us in re-equipping the Belarusian army. Moreover, rearmament, or at their expense, or for a small price. "" Naviny.by"Our army is created without any definite goal, only because some person known to both of us does not think of a state organization without an army. Obviously, no army can function normally if there is no real enemy. "Strugatskys. The city is doomed.
Still an interesting thing life. Sometimes you think that you understand everything, disassembled everything on some issue, but reality will always be able to surprise you with some new facet, some new turn of events. And absolutely new and unexpected. And so
finally
Alexander Lukashenko recalled the army, the same Belarusian. Why finally? Well, in general, army construction should be carried out continuously and continuously. At least if your country does not claim to be a "banana republic." For the year there is little to do, and even for 2, you will not achieve much.
I love, you know, this is a Japanese expression that an army must be created ten years to win the battle in one day. That is, it is advisable to engage in all these army affairs very well in advance (long before the war). Then it is usually "a little late." The idea at the very last moment to stamp the magical "vundervafly" and arm them with yellow-headed (but patriotic!) Recruits smacks of frank insanity.
That is, when "gloomy clouds" begin to move on the border, it is a little late to begin rearming your army. But it's time to state that "
история
gave us too little time. " But seriously, just I.V. Stalin dealt with rearmament issues almost from the first day after gaining the opportunity to deal with them seriously. So, everything turned out with the Armed Forces of the Republic of Belarus ... a little not so great as we would like.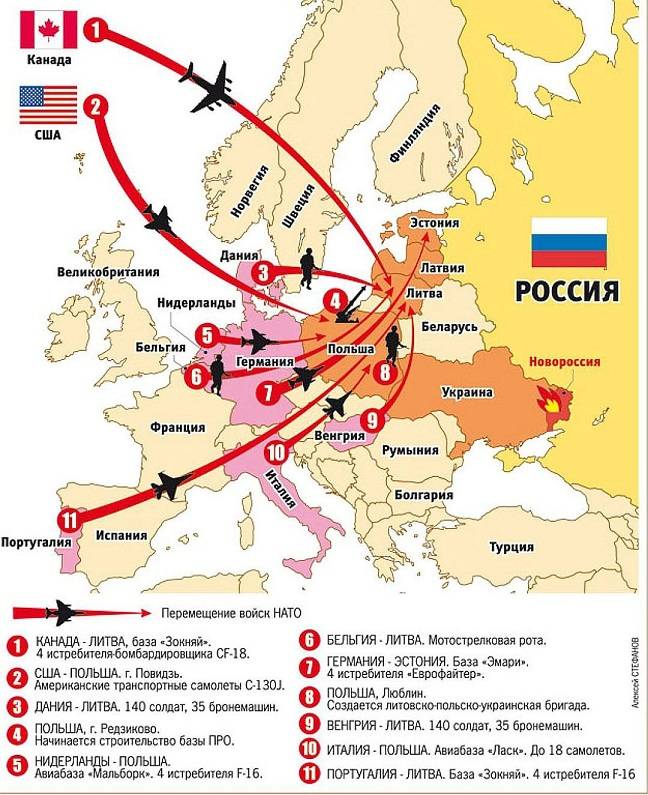 Today, the United States and other NATO countries openly began to deploy troops to the east. By an unfortunate coincidence of circumstances - mainly to the borders of Belarus (or very close to these borders. Poland and the Baltic States are the closest neighbors of the Republic of Belarus. This is the final stage of the process that began at the beginning of the 90's (late 80's). East NATO suddenly found on its "long threshold" "revanchist Russia." And "as a retaliatory measure" began the transfer of military equipment to its borders.
But the preparation for this began very, very long time ago. And not even 10 years ago ... and not even 15. Well, in fact, we all saw it, reflected and spent increasing amounts of money on the defense industry. They managed to finish something, finish something ... they don't manage to finish something clearly, it doesn't matter. The main thing - the common vector was laid correctly. "Suddenly" everything that was done in the field of defense became super-actual.
And now, when the NATO equipment began to be unloaded in the Baltic ports, in the Republic of Belarus, suddenly, there was also an interest in this vital topic - the theme of defense of state borders. Not that Mr. Lukashenko completely ignored the security forces, just the opposite! The police and the KGB were always in the zone of "special attention". But not the Ministry of Defense, oddly enough. Such a "disproportion" was there: interest in the "siloviki" was present and even went off scale, but in a strange way it did not extend to the army team.
And so it happened! It turned out that the army is also needed by the Belarusian state ... In parallel, it turned out that the modern army is
very
, RsС З РµРЅСЊ дорогоо… РўСѓС 'РІСЃСЏ Р ± едР° РµС ‰ С 'РІ In" тяжС'Р " ° РЈРєСЂР ° РёРЅРµ Рё РІ Р'елоруссии остР° Р» Р ° СЃСЊ С З С'ртовР° СѓР№РјР °
tanks
, РїСѓС € ек Рё СЃР ° РјРѕР »С'тов. Р С ... Р ± С ‹Р» Рѕ РґР ° же СЃР »РёС € РєРѕРј РјРЅРѕРѕРіРѕ, своего СЂРѕРґР ° В at РЎР ° СЂР ° РєС € РІРѕСЃР» Рµ РІРѕР№РЅР. ЦельнР° СЏ РєРѕР» Р »РµРєС † РёСЏ военны С ... Р ° СЂС'РµС "Р ° ктов.
Weapons
there was a lot of money a little.
This is what ruined strategic planning both in Kiev and in Minsk. No one, neither there nor there was not going to spend really serious money on weapons. Both countries emerged in the one thousand nine hundred and ninety-first year with huge arsenals of Soviet weapons. What idiot would think of putting large sums of money in the budget? If the already rusty tanks have nowhere to go? Ukraine, this backfired in 2014-th year. It turned out that as such she had no army. From the word at all.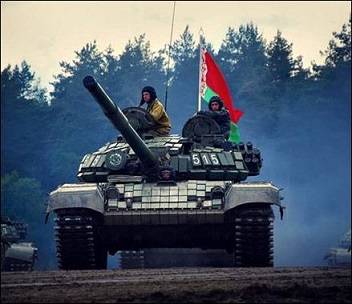 Belarus, thank God, until with the direct need to use the armed forces is not faced. Strangely, the bloody events in the territory of the southern neighbor did not meet with any rejection in Minsk. The point is not that - a good junta / bad junta ... is not the point. Not in that. The fact is that in neighboring Ukraine the government was overthrown and outright slaughter began. For several years now Russian newspapers have been joking over the decisions and statements of a certain Mr. Poroshenko. Who are you laughing at? Who is Mr. Poroshenko? As you know, laughter for no reason - "Fool Detected."
For Russia
abruptly
purely military risks have increased, which has caused an almost continuous series of exercises. Logical, correct and reasonable. But the Republic of Belarus ignored these events. Demonstrative. I understand, of course, the degree of dislike for Russia of the Minsk leaders and their desire to "rise" in an extremely difficult situation for Russia, but in this case the Belarusians tried to ignore the "risks from a fire at a neighbor's house". Russia is like a big "nuclear club", but Belarus is not a very big country. Therefore, the sincere optimism of the Belarusian politicians about the "ATO" I personally was absolutely incomprehensible.
About security
its
countries they thought at that moment? Or how? When in a critical situation a person behaves absolutely calmly and confidently, then, as a rule, there are two options: the first one is a professional person and hears health
all
risks, the second (just the opposite) - he stupidly does not understand that the situation is critical.
All this is Belarusian "frondery" in relation to Moscow and a demonstrative friendship with the junta at the moment when Ukrainian howitzers shot the Donbass, it looks more than strange for a normal person. Where does Minsk politicians have confidence that nothing like this will happen to them? Are they plotted by Maidan? From NATO and the activities of Western intelligence services, they also conspired?
I persistently try to understand where such confidence in Minsk comes from and I don't find an answer. The activity of the Anglo-Saxon special services proved to be fatal both for the fate of the Russian Empire, and in many respects for the USSR, but then the Second Reich suddenly collapsed (in a not quite unambiguous situation) precisely because of the active work of foreign intelligence services and their active intervention in the internal German policy
during world war
. Saddam was piled up, stupidly re-enlisting his generals (largely because of this), and a powerful internal rebellion was stirred up in super-successful Libya. And the "internal" collapse of Yugoslavia?
Examples can be a lot. Even modern Russia with its nuclear and other capabilities is quite adequate and
cautiously
assesses the capabilities of the same "import" intelligence services. And no one rushes to assert that we are protected by 102 percent. And for the People's Republic of China, this is a very, very serious problem. And they fight it. That is, even for Comrade X, the Anglo-Saxon special services are a serious and deadly enemy, but for Comrade Lukashenko with two orders of magnitude fewer resources, there are no problems ...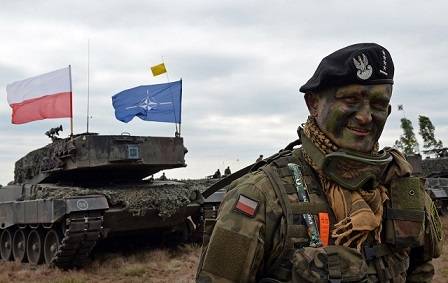 You know, from the "happiness" I want to cry. How did he get so successful? Or is the Republic of Belarus such a kind of shadow center of power that nobody knows about? Deeply secretive and little-known, but incredibly powerful? It's just that the head of Belarus plays as if the superpower's unstoppable might is behind its back ... Where does such reinforced concrete "confidence in the future" come from?
Here it is usually accepted to answer that the author intimidates Belarusians for some self-serving purposes. How to say. NATO is never an inflatable tiger. NATO is very, very serious. The Republic of Belarus is surrounded on all sides by NATO countries (Poland / Lithuania / Latvia) or NATO satellites (Ukraine). The modern army of the Republic of Belarus does not have and is not planned, there is no money for rearmament, the officers have no combat experience in principle.
Here is another moment that is very confusing - the lack of combat experience. The Russian army fought repeatedly during the post-Soviet period. And even now in the North Caucasus, everything is as peaceful as we would like. That is even
inside
countries today can easily get full-fledged combat experience (and combat wounds to boot). This good enough. About Syria, I no longer speak.
But in the Belarusian army there is no
no
combat experience. And, strictly speaking, Belarusians do not much want to buy it. It is certainly good if you do not need to fight. But the Armed Forces of the Russian Federation model 2017, very far from the CA 1991 year. Not always in the right direction, but these are two very different structures. Russia had to fight a lot, and external threats (unlike the Soviet era) were quite fatal. That is, the presence of the armed forces for Russia is a means of survival.
But in Minsk, a lot and very convincingly talked about independence, but somehow it didn't come to the creation of modern armed forces. Because it is expensive. A powerful modern army is first and foremost an expensive technique. With the police and state security here a little easier. That is, Lukashenko has equipped the police and authorities as far as possible, but somehow forgot about the army.
Then he suddenly remembered and turned his burning eyes towards the east. The trouble is that the leader of Belarus cannot understand that the modern army is not a toy for you. You can't get it "for good behavior" at Christmas. Moreover, Mr. Lukashenko has never been distinguished by his "good behavior".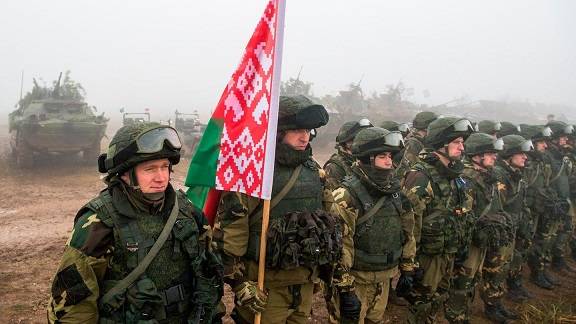 Oddly enough, any state begins with the army. Historically it happened. Why? Well, it's not about ambition and not militarism. First of all, it was necessary to protect the very citizens of the state from external threats. And the state (protogosudarstvo) began to collect taxes, to create with this money some kind of armed units (of varying degrees of discipline) and to ensure the safety of their subjects (as it turned out).
This is the state: first of all, the security of the security of its own citizens. And then ... only then - everything else. The theater begins with a hanger, the state begins with the army - such a funny trend.
The trouble is that the Belarusians buzzed all the ears of the Russians about their precious "independence." This, so to speak, is the basis of national discourse. But, as it seems to me, people from the wrong end undertake the creation of a "sovereign state". The national economy works, taxes are collected, the military budget is formed for these taxes, and military equipment is purchased. Something like this.
Nobody demands from Belarusians the creation of a "heavily armed armada", but let a small but well-trained modern army should be present. This would testify to the very "sovereignty"
much
more convincingly than all the loud cries and cries about it all taken together. And for that very army, in particular, "fresh" equipment, good salaries of servicemen are needed ... and modern combat experience would not hurt.
We still have a connection to the experience of the Great Patriotic War in the mass consciousness. That was, that was, but that experience today is not very relevant. Gone forward military science, rode forward technology. In principle, as early as in the 70s, hostilities unambiguously reached a qualitatively different level in relation to WWII.
So, the Russian army has experience of a similar war (more than), and the Belarusian army does not have it and refuses to have it, meanwhile, for example, in the 19 century, in the absence of major hostilities in Europe, even Prussian officers tried to get as military observers ( speaking modern language) in the Caucasus ... Why? What could give them experience
that
mountain war with the "abreks"? With reference to the European theater? And the experience of real hostilities, you will not drink it. No maneuvers and theoretical speculations will not replace the experience of real combat. Never.
If Lukashenka had been more cunning, he would have sent a hundred or two of the best Belarusian officers to the war in Syria. Fortunately the opportunity was. And pilots, gunners, scouts, and tank crews ... But as we understand it, it never occurred to him in a nightmare. What for? We will hold a parade in Minsk, and everyone will see how strong the Belarusian army is. We will hold the exhibition in Minsk (MILEX), and everyone will see everything too ... but we will not violate international law, no, we will not.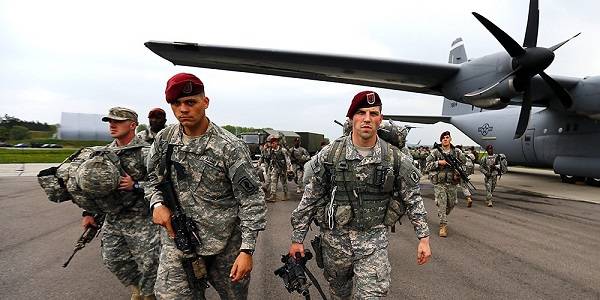 And we will actively sell weapons abroad, and not to buy for our army (so c
о
there will be more necks). In principle, the logic is good and even in something correct, whether Belarus, like Belgium, is tightly inscribed in European structures and its security is guaranteed. In modern Minsk, as we all understand, the situation is somewhat different: the USSR is not, and for a long time, and in the meantime, NATO is very close to the Belarusian borders. And exercises there conducts the full program.
What is the trouble here? An open attack on Russia could well mean a global nuclear conflict, and our "partners" from NATO know this well. But the Republic of Belarus is not Russia at all. Totally. The Republic of Belarus conducts quite an "independent policy" from Russia. In principle, we saw this in the example of Ukraine itself. An independent state may well use its "independence" to turn the lives of its citizens into a nightmare.
It is absolutely unclear why this situation causes unrestrained optimism in Belarusians: it is possible to put "political experiments" on Russians at the price of a potential apocalypse, but Belarusians are quite accessible for these purposes. If the "good Euro-American friends" turn Belarus into a garbage dump following the example of Ukraine, then how can Minsk respond? A nuclear strike on the "Fashington"? Serious people from the Middle Kingdom will "harness" for Lukashenka? Why would such happiness?
Nuclear umbrella of Russia, speak? But in order to claim protection of this, an umbrella must be strictly
under
with this umbrella, and not to write out the "pretzel of independence" in an open area. Yes, it's a shame, but such is the fee for complete security. In principle, small NATO countries have never been outraged on this occasion: the United States "protects" them from Russia, and in return they demonstrate complete and absolute loyalty.
Once again: the "road to independence" lies through the creation of its own, well-armed army. The people still have a good support. The army is needed primarily not to attack someone, but to prevent this someone from attacking you. In the most amazing way. And for the army you need weapons, modern weapons! And modern weapons are expensive and produced in a limited number of countries.
So, if the Republic of Belarus is a truly independent state, then Lukashenko (as his permanent leader) was obliged to create a small but sensible army. With the army, the state begins and without the army, the state ends; it is not for nothing that in absolutist Europe they wrote in Latin in cannons: "The last argument of kings". Ultima ratio regum (Louis XIV) / Ultima ratio regis (Frederick II)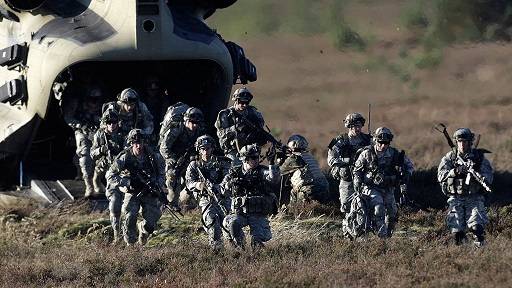 So where is she? Belarusian army? Modern and well prepared? Alexander G. in power 23 year ... almost a quarter of a century. And, sorry, what did he expect all these years? Why did not work in this direction? It is clear that the army is very expensive. A large expense item of the budget, without any visible "electoral returns". If you add a pension to pensioners, everyone will know about it. If you keep low prices for communal services - this is also a big plus for a politician, but the army (oddly enough) does not bring such bonuses ... and eats an awful lot of money.
While there was money (up to 2008), Lukashenka played social justice: high social. spending is a very powerful political step, but also very expensive. "Social" costs a lot of money - like it or not. The army is also very, very expensive. So Alexander G. chose just social programs ... well, and the police from the KGB ...
And then there was no money, and then the geopolitical situation around Belarus worsened ... And then it suddenly became clear that there was no modern army (that is, re-armed and trained in accordance with the requirements of the moment) in Belarus. And "create" it a little late - the construction of the army should go continuously.
That is, all this time ... all 23 of the year, a serious part of the budget had to be spent on guns, tanks and military personnel. But it would certainly have hit on social programs that "ensured the popularity of the regime." And this proves that simple truth that Lukashenko never thought about the future of the state - he thought about his power, and "here and now." That is why the "army elephant" was not seen by them.
No, he just did not forget to crush the opposition and monopolize power ... but somehow he did not bother to ensure the security of the Belarusian people from external threats. After 2008, he managed to collect a huge pile of foreign debt ... but the money just did not reach the army.
Well, as you know, all the troubles occur at the same time: the economic situation in the Republic of Belarus has worsened, the internal political situation has become aggravated ... and "gloomy clouds" came to the borders of the country. And it was then that it turned out that Belarus had no army. The king was naked. Why it is impossible to create it "right now", I hope, is clear: even very prosperous countries have been doing this for decades.
Even throwing aside the absolutely unsolvable economic problem of rearmament - just like that (all of a sudden) no one will supply you with a complex, modern weapon. Moreover, sophisticated, modern weapons like complex supplies and serious deadlines for mastering / learning. And the contracts for these same weapons are for many years to come. That is, even if Lukashenko now had a lot of money, it would have had a very, very weak effect on the situation with his country's defense.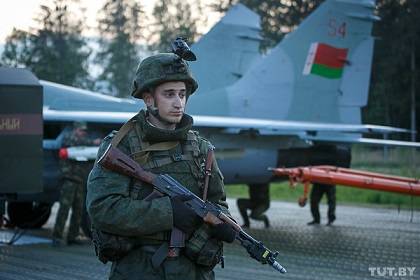 Weapons are not hamburgers or big-cola cheeseburgers. Quickly buy it and "satisfy hunger" will not work for anyone. And the idea of ​​"begging 30 fighters" from Putin is absolutely crazy in many ways. Starting from the fact that these 30 fighters alone will not solve the problems of the defense of the Republic of Belarus: a comprehensive rearmament program is needed (it was needed).
"Get" a dozen, two or three even the most modern fighter jets or 36 armored personnel carriers - this is rather from the field of PR: but see, we are engaged in the army! In general, centralized states in Western Europe and enlightened absolutism - this just arose to finance a growing army ... That is, even in Europe of the Enlightenment, the state was built
around
army and for the army, and not vice versa.
Strengthening the state apparatus is to complete, maintain and equip the army. Those who could not / did not want to participate in this race, quickly left the political scene. There is no sovereignty without an army, because the decisions of politicians and the statements of diplomats must be supported by force, armed force. Alas, otherwise nothing.
The notorious Switzerland and Sweden were quite famous for their high military spending and arms production at home, and there is nothing strange here: you need to be able to defend neutrality. By themselves, "peace-loving statements" do not impress anyone.
The Belarusian state was formed essentially
in general
without serious defense spending. And, as it were, everything is already divided, and suddenly it is theoretically impossible to "gnaw out" billions for rearmament. The structure of society does not imply serious expenses for arms purchases. And even the sounding of plans for buying the same BTRs in Russia causes sincere indignation of the Belarusians, from their point of view, money is needed for other purposes: medicine, landscaping, schools, housing construction ...
To pay here and now billions for tanks, guns and airplanes with combat helicopters, the Belarusian voter is not ready to be categorically - it is simply not interesting for him. Especially in the conditions of a deepening economic crisis. Lukashenka essentially "driven himself into a corner," convincing the people that there is some kind of sovereignty without a strong army.
And now it's too late: Belarusians are sincerely convinced that the basis of sovereignty is the Belarusian language with embroidery and pancakes ... And it was at this moment that the Soviet-made weapons became completely obsolete ... and NATO begins to trample down so close ... But to convince Today, the Belarusians in the fact that it is necessary to remove the last shirt and "buy a tank at the expense of the artist," no one can.
That is, in fact, Lukashenko created something absolutely unique: centralized, tough, "the state of one politician" ... but practically without a modern army ...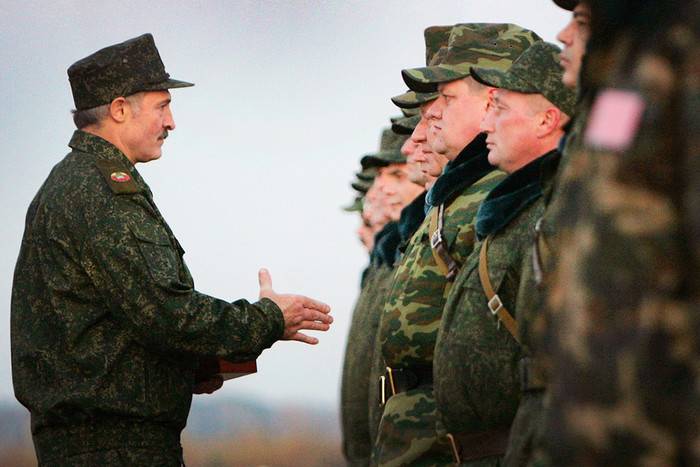 Articles from this series:
Defense problems of the Republic of Belarus
Why we "will not lose" Belarus
Ukrainian version for Belarus