The Syrian army entered the city of Meyadin, 45 kilometers east of Deir-ez-Zor, where one of the largest strongholds of the Islamic State terrorists is located, * said the brigade general of the government army.
The Syrian army entered Meyadin and controls the market in the west of the city, as well as the ar-Rahba citadel and the Sawami al-Ghal district. The fierce clashes of the army with the IG terrorists * go to the south of the city, where troops captured the farms of al-Chabli and the area of ​​al-Madfiya
- declared the general.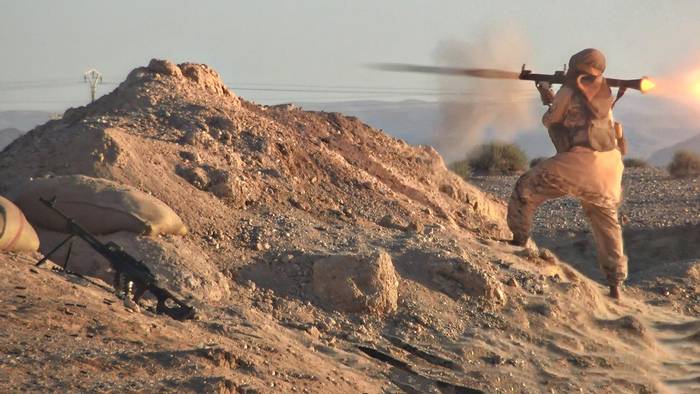 He said that the army provided humanitarian corridors for civilians to leave the city. However, the militants continue to hold part of the inhabitants of the city to use them as a "human shield".
In turn, the Syrian state television reported that during the operation in Meyadin a large number of militants were eliminated. Exact numbers are not disclosed.
IG militants in Meyadin receive
weapon
, ammunition and manpower from the territory of Iraq through the border town of Abukemal. From this settlement, IG mobile detachments * are trying to counterattack government forces closer to Deir ez-Zor and army positions on the Palmyra-Deir ez-Zor highway, which is considered to be the main supply route for the provincial capital, reports
RIA News
.
IG * is a terrorist organization banned in Russia.