New radio electronic
weapon
, which is being developed in Russia, will become "more powerful than a nuclear bomb" and will be able to incapacitate entire armies, the article says in the Daily Star British tabloid.
"The most impressive development is the powerful Alabuga electromagnetic rocket, which is capable of shutting down all the missile warheads and on-board communication systems of the aircraft of the enemy army within a kilometer 3,5 radius," the article quotes.
RIA News
.
The author of the article claims that "an important feature of a rocket is its ability to block automation
tanks
and detonate artillery shells inside the gun turret. " At the same time, the publication expressed concern that "even soldiers hiding underground at a depth of up to one hundred meters" cannot escape the new weapons.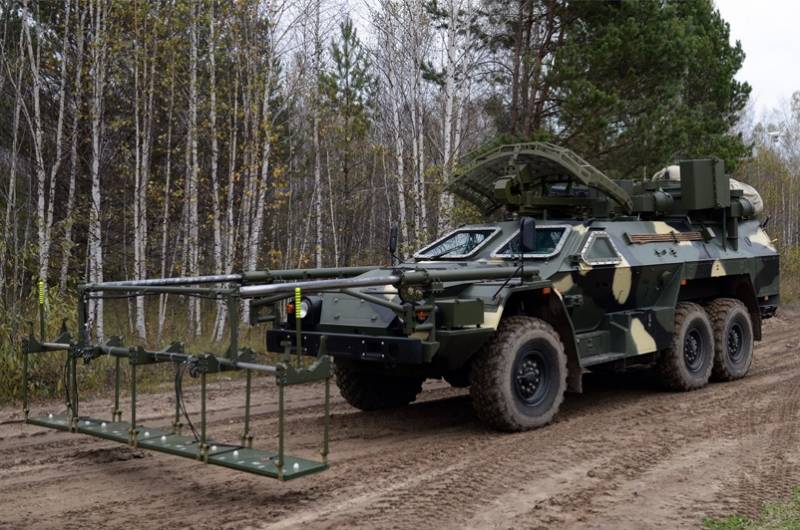 Remote clearance machine "Foliage"
The tabloid also mentions the Foliage remote clearance machines, which are capable of neutralizing explosive devices remotely, "undermining radio-controlled land mines using microwave radiation."
Earlier, the director general of the Radio Electronic Technologies concern Vladimir Mikheev noted that Alabuga is not a specific weapon, but a whole complex of scientific research, during which the main directions of development of future radio electronic weapons are identified. According to him, these developments have fallen into the category of technology "with the highest secrecy."