Kurt Volker, Special Representative of the US Administration for Ukraine, commented on the fire in military warehouses in the Vinnitsa region. Volker was asked how the position of the United States on the issue of the possible granting Ukraine lethal
weapons
after the next fire at the next Ukrainian arsenal. Answering this question, the American special representative for Ukraine said that a possible solution does not provide for a consideration of the situation with fires and explosions at a warehouse in Kalinovka.
Kurt Volcker quotes
"Voice of America"
:
We do not know all the circumstances. Many are interested in explosions, but there is also a high probability that this was an accident. I think that the decision of the United States on the provision of weapons will be made on the basis of the goals of the United States in this matter.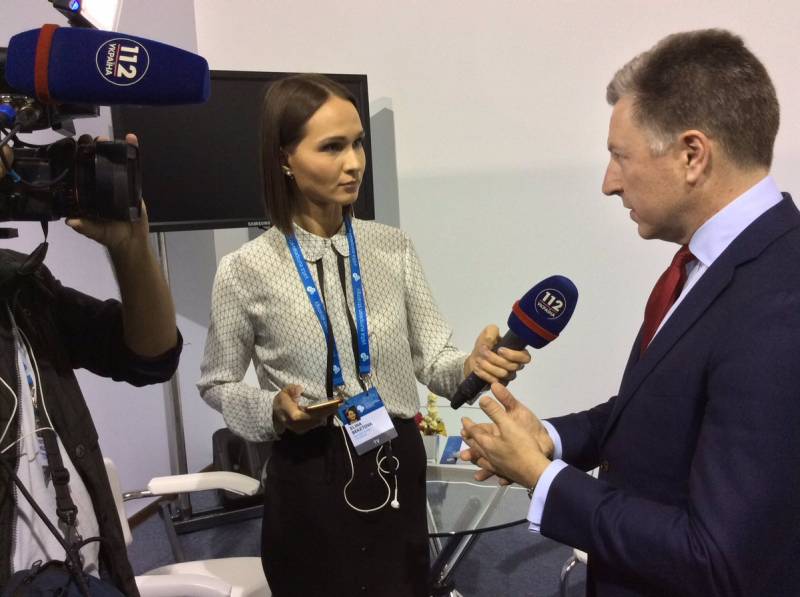 In Ukraine, have already spoken about the statements of the American special representative. If the United States does not take into account the situation with military warehouses in Ukraine, then the decision to send lethal weapons to Ukraine is unlikely to be taken.
Recall that the document on the possible beginning of the provision of military assistance to Ukraine in the form of lethal weapons lies in the drawer of the table with President Trump, who during the visit of Petro Poroshenko made it clear that Javelins did not have to wait for Kiev at least in the near future.
The day before, the chief military prosecutor of Ukraine, Anatoly Matios, said that military warehouses in Ukraine were "guarded" by drunken military personnel. In particular, they detained two senior officers who were on duty in a state of "full alcohol intoxication."