American portal
The National Interest
AK-47 awarded the first place in the top five "the most deadly weapons of modern war."
The undisputed king of the modern battlefield is the model of the Kalashnikov AK-47 ... It is easy to use and does not require much care. Disassembly is quick, and
weapon
can work practically without lubrication
- writes the portal. In total, more than 100 million AK-47 machines have been produced in the world.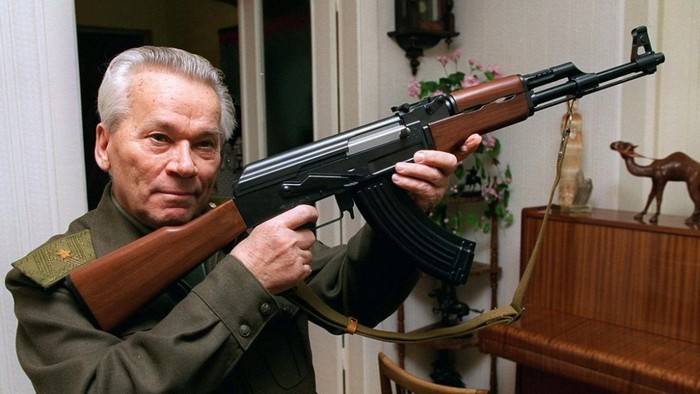 However, the rating included another brainchild of the legendary Russian gunsmith. So, on the fourth line of the list is the Kalashnikov machine gun (PC). As the main advantage of the weapon, the compilers of the rating call its accuracy, since the PC is capable of hitting the target with high accuracy at a distance of up to 800 m.
The second and third positions in the ranking were taken by the American M16 rifle, as well as the M240 machine gun, respectively.
The list also closes the Chinese QBZ-95 assault rifle, the main feature of which is in its cartridge diameter 5,8 mm. The portal notes that this is the only firearms that use cartridges of this caliber, due to which "it is impossible to charge other ammunition in the QBZ-95."