Large-scale flight and tactical exercises involving fighter, assault, and bomber exercises
aviation
started in the Far East, reports
Interfax-AVN
message press service BBO.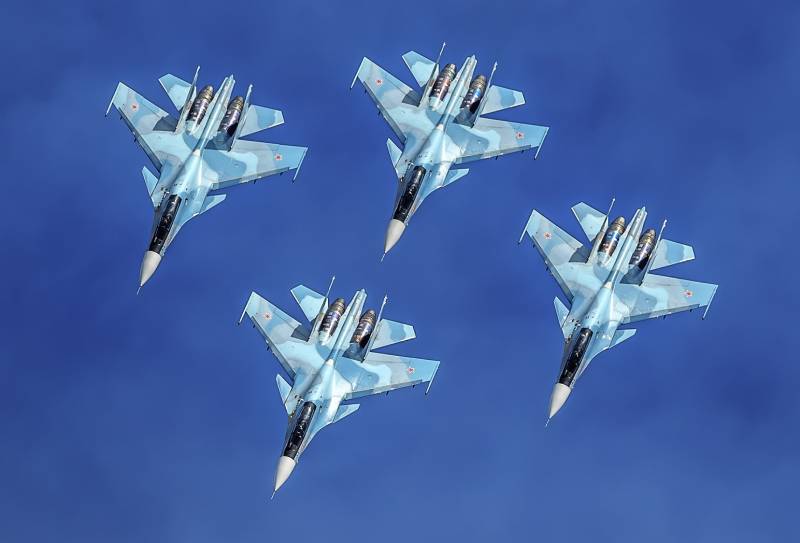 100 per cent of the county's combat fleet in Primorye and Khabarovsk Territory was involved,
says release.
It is reported that "at the practical stage of the exercise, the Su-35 and Su-30 pilots will cover the Su-24М2 bombers while moving to the bombing area".
"In addition, the Su-35, Su-30cm fighter pilots from the Khabarovsk Territory air unit will work out the elements of air combat at various altitudes, search, escort and intercept conditional enemy planes, which will be played by fighters from Primorye," the press service said. .
At the final stage of the maneuvers, "pilots of Su-35 fighters, attack aircraft Su-25, as well as crews of the newest Su-34 bombers will perform bombing on ground group targets at specialized landfills in the Primorye and Khabarovsk krai districts," the district added.