Russia will be able to complete the destruction of all stocks of chemical weapons before the end of this month, reports
RIA News
the message of the plenipotentiary of the President of the Russian Federation in the Volga Federal District, Chairman of the State Commission on Chemical Disarmament, Mikhail Babich.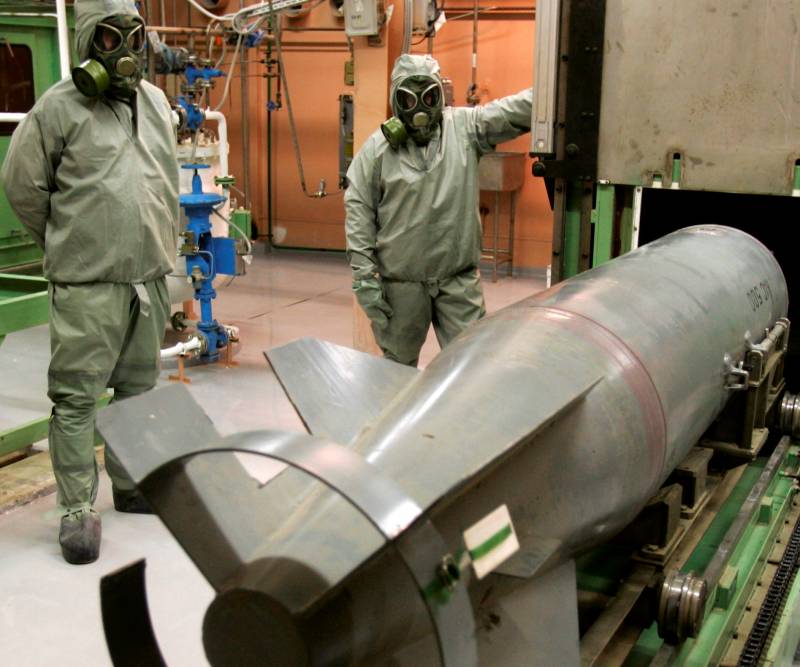 Chemical destruction program
weapons
on the instructions of the head of state will be completed ahead of schedule, despite the fact that our international commitments expire on December 31 2018 ... In the Russian Federation, we will complete it ahead of schedule, I think that by the end of this month. But the exact date of completion will be determined by the head of state, and literally in the coming days you will know about it,
said Babich.
He noted that Vladimir Putin set the task to resolve this issue as soon as possible.
Because, on the one hand, weapons have a high degree of danger ... Secondly, we will demonstrate to the whole world that Russia does not just fulfill its international obligations, but understands very well that disarmament is an example for many of our other colleagues in foreign countries. I remind you that our American partners, having on 13 thousand tons less (chemical weapons), will complete this program only in 2023 year,
said the plenipotentiary.
In June, the Federal Directorate for the Safe Storage and Destruction of Chemical Weapons reported that Russia had destroyed 98,9% of chemical weapons stocks and that the last KNOMER bombardment of ammunition would be disposed of by the end of 2017.