Syrian information sources report that militants shot down a Syrian military helicopter in Deir ez-Zor province. Militants of the Islamic State terrorist group struck the helicopter from the ground. It does not say which one
weapon
terrorists used to strike.
The helicopter crashed near the town of Shamitiya. It is a few kilometers off the coast of the Euphrates.
Previously, there were reports that the helicopter could belong to the Russian Aerospace Force of the Russian Federation, but these statements are refuted.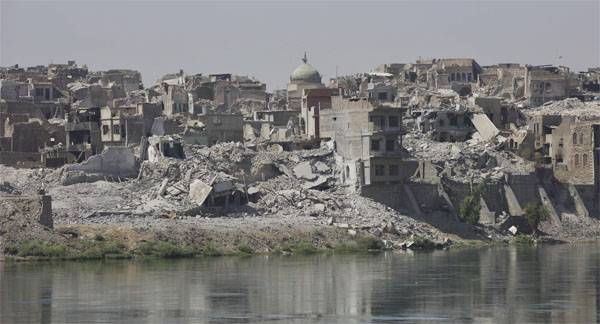 Recall that the Syrian government army managed to move the Euphrates and gain a foothold on its eastern shore. At the same time, air strikes are inflicted on terrorists retreating towards the border of Syria and Iraq.
Meanwhile, fierce battles continue in Deir ez-Zor itself. It is reported that special units of the Syrian Interior Ministry arrived in the city to support the troops in the destruction of the militants remaining in the city. The combined forces of the UAR are preparing for a decisive assault on the neighborhoods controlled by ISIS terrorists (*).