Turkish President Recep Tayyip Erdogan criticized the decision of the US administration to sell to Ankara
weapons
in the amount of 1,2 million. According to some reports, these weapons should have been supplied to the protection of the President of Turkey.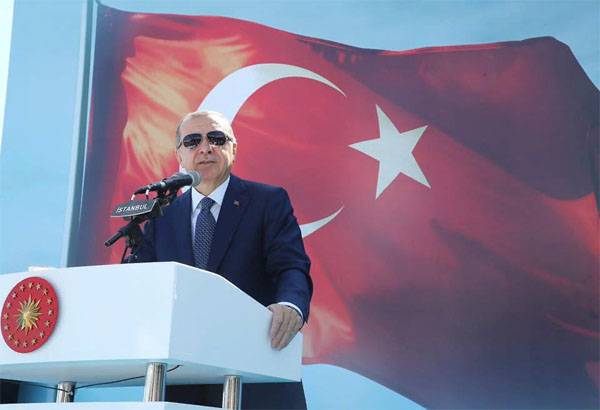 Information Agency
Associated Press
reports that in Washington they decided to refuse to implement the arms contract in connection with the incident with the security of the President of Turkey. Recall that during the visit of the Turkish leader to the United States, the guards entered into a tussle with demonstrators protesting against Erdogan's visit. The American police had to intervene in the case. As a result, criminal proceedings were instituted in the United States against several Turkish representatives of the head of state's security service.
Erdogan reacted with such words to the US's refusal to sell weapons to Turkey (quote
RIA News
):
While we are not able to buy these weapons from the United States, why is it given free of charge to terrorists in Syria? This is the question we ask our friends in the USA. And when we do not get an answer to it, we are regretted as a strategic partner of the United States.
In Turkey, the terrorists call the Kurdistan Workers' Party and some other armed Kurdish troops.
For your information:
The Turkish president made such a statement while visiting New York, where he arrived to attend the 72-th General Assembly of the United Nations.