Concern "Almaz-Antey" handed over to the Ministry of Defense of the Russian Federation the regimental system C-400 "Triumph", the first this year, transmits
Interfax-AVN
message of the press service of the company.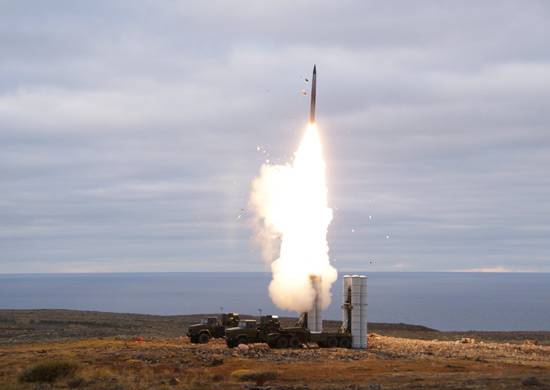 Concern VKO Almaz-Antey, as part of its obligations under the state defense order, handed over to the Ministry of Defense of Russia the first in 2017 of the C-400 anti-aircraft missile system Triumph,
told the agency press officer.
The concern said that "components of C-400 are supplied by subcontractors at various times to the docking base of the Kapustin Yar test site, unloaded and put up at technological sites". Next is the input control, then - docking and configuration of the system components.
"In the course of this work, the interaction of all units and assemblies of the system is checked, after which the equipment is presented to the customer for acceptance tests. When they are handed over to representatives of the military department, the equipment is displayed at the test site for test shooting - anti-aircraft combat with the use of target missiles, "said a company spokesman.
SAM S-400 "designed to protect against shock
aviation
strategic, cruise, tactical and tactical ballistic missiles, as well as medium-range ballistic missiles in the context of combat and electronic countermeasures, "the press service reminded.