Minesweepers of Kamchatka Pacific
fleet
worked out the wiring of nuclear submarines through minefields and performed artillery fire in Avacha Bay, reports
press office
BBO.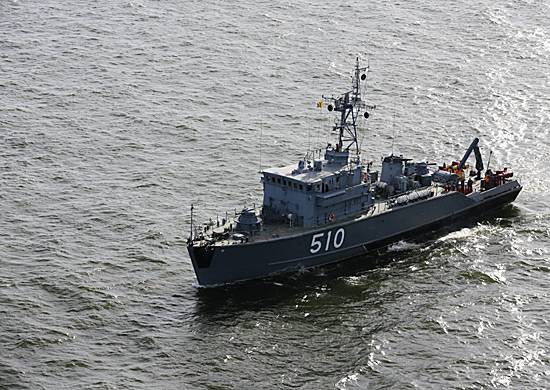 "In accordance with the combat training plan of the fleet in landfills located in the water area of ​​Avachinsky Gulf, the minesweepers of the compound of the water area protection ships worked out mine action measures to deploy the Pacific Fleet nuclear submarines and at sea crossing under conditions of use by an adversary enemy mine
weapons
", - says the release.
During the time of going out to sea, the crews of the ships successfully completed the tasks on setting contact and non-contact trawls, overlapping the established standards.
"The Pacific conducted a training session on wiring submarines for trawls and forcing a minefield with a set of measures for the destruction of floating, ground and anchor mines with conditional use of cord charges. During the search and trawling in a given square, all the training mines were successfully found and destroyed by ships, "the press service told.
In addition, the crews conducted a complex of artillery firing at sea and air targets, worked out the issues of anti-sabotage and anti-aircraft defense using man-portable air defense systems.