The British government believes that the DPRK may be obliged to its latest successes in the development of nuclear
weapons
Iran and Russia, transmits
RIA News
the message of the newspaper Telegraph.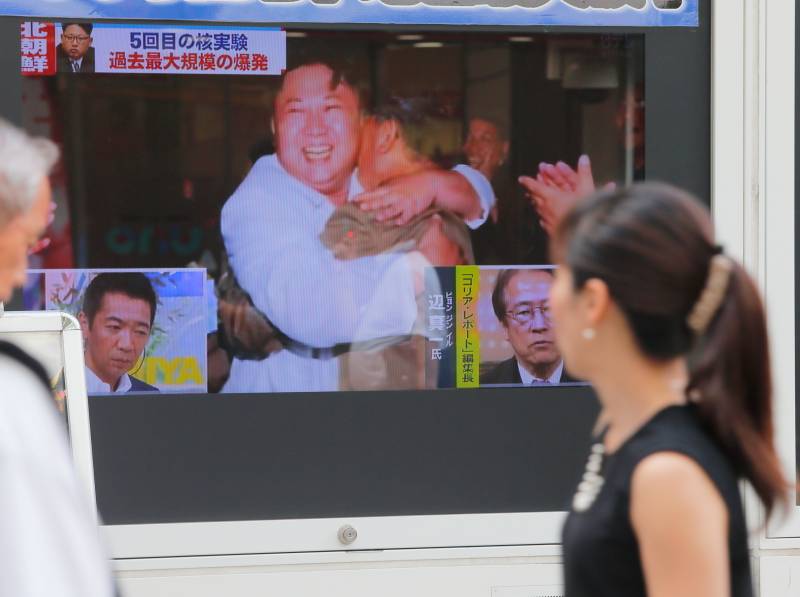 According to the newspaper, the British Foreign Office is trying to find out if "the real and former nuclear powers could not help Kim Jong Un to make a breakthrough in the program for developing nuclear warheads and missiles."
According to the agency, North Korean scientists "could hardly have managed to achieve such achievements on their own." This was previously stated by the Foreign Minister of the Kingdom Boris Johnson himself.
At the moment, an investigation into the circumstances of how this country has managed to make such a leap in technology. We check if any current or former nuclear power has played a role, whether intentionally or not,
said Johnson, without specifying who could provide the alleged assistance to Pyongyang.
At the same time, according to the newspaper, the list of "suspects" in the provision of secret assistance is headed by Iran. What motivated such suspicions, the publication does not specify.
"The purpose of the investigation is that finding such a link will give the diplomats new levers of pressure on North Korea," the publication said.
In addition, according to the report, Russia has come under suspicion of London. However, in this case, no further details are given.
Recall, the US envoy to the UN reported on Saturday that 11 September will submit for discussion to the UN Security Council a draft resolution on additional sanctions against Pyongyang.