RPG-7 grenade launcher, adopted in 1961 year, is one of the leading places in various world rankings in terms of mass character and brand awareness, writes
Rossiyskaya Gazeta
.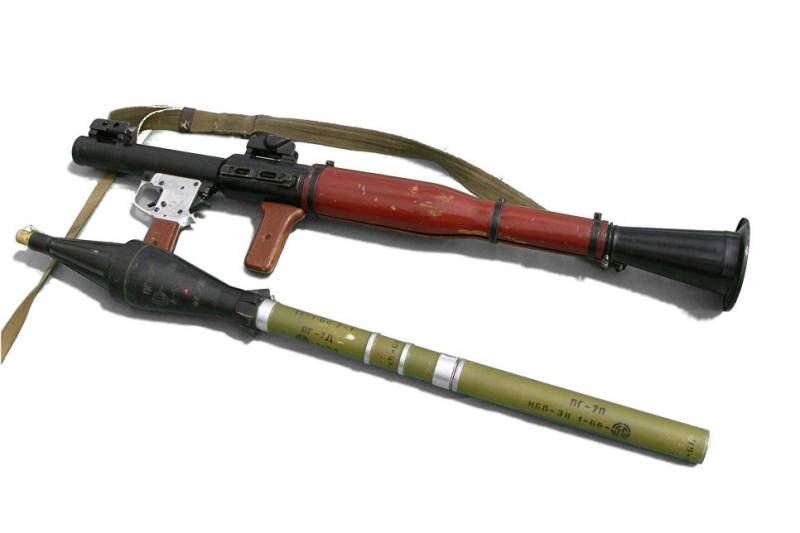 According to researchers, over the past decades, more than 9 millions of anti-tank grenade launchers of this type have been produced. Various modifications and copies of the RPG-7 are in service with about a hundred states.
An upgraded version of the grenade launcher is mass-produced in the USA. There he received the designation PSRL-1 and GS-777 / PSRL-2. According to the representative of the company "AirTronics USA", "both models retained the appearance of the Soviet grenade launcher, but at the expense of new materials
weapon
It became more convenient to use. "
In Belarus, gunsmiths installed an Ovod-R intelligent sight on the legendary grenade launcher, making the RPN-7 a precision weapon.
"An additional advantage of the grenade launcher was a wide range of ammunition with a caliber of head from 40 to 105 mm. This makes it possible to gradually increase the effectiveness of the RPG-7 by simply replacing old grenades with new ones without changing the design of the weapon itself, "the material says.
According to the newspaper, "today the Russian army has modernized RPG-7В2 with a universal sighting device UP-7В, which are capable of striking equipment with 260-mm armor and dynamic protection." The new grenade PG-7BP contains not one, but two charges - the first neutralizes the dynamic protection, and the second penetrates the armor directly.
The combat debut of the grenade launcher took place in 1968 in Vietnam, when local partisans with its help effectively destroyed American armored vehicles, including
Tanks
M-48. The grenade launcher is well established and as a means of combating helicopters, confidently hitting them at a distance of up to 700 meters. The cumulative grenade, designed to break through 75-mm armor, did not leave the aircraft any chance.
"Since then, almost every military conflict on the planet has been carried out using RPG-7 grenade launchers," the newspaper adds.