According to the blog
Bmpd
With reference to Chinese resources, Valery Babich, a developer and builder of Soviet aircraft carriers, moved from Ukraine to China and will now work at the Research Institute for Special Shipbuilding in Qingdao.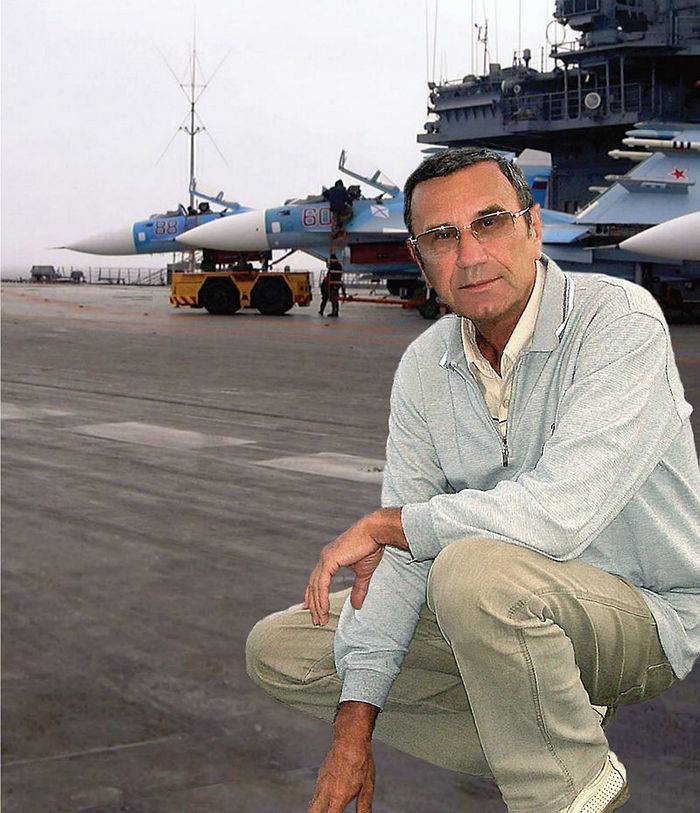 Valery Babich is an engineer-shipbuilder, until 1991 he worked as the head of the design bureau in the department of the chief designer of the Black Sea shipbuilding plant in Nikolaev on aircraft-carrying ships and the ground test complex of ship
aviation
THREAD.
A wide circle of readers and interested
fleet
known as author of books on
stories
domestic aircraft carriers (for example, "Our aircraft carriers" and "City of St. Nicholas and his aircraft carriers").
Babich also collaborated with the Chinese specialized naval magazine "Modern ships" ("Modern ships"), where he published more than 20 articles on the history of shipbuilding.