In virtually all matters of arms control, the Kremlin behaves unconstructively, leads
InoTV
the words of the Minister of Defense of Germany Ursula von der Lyayen.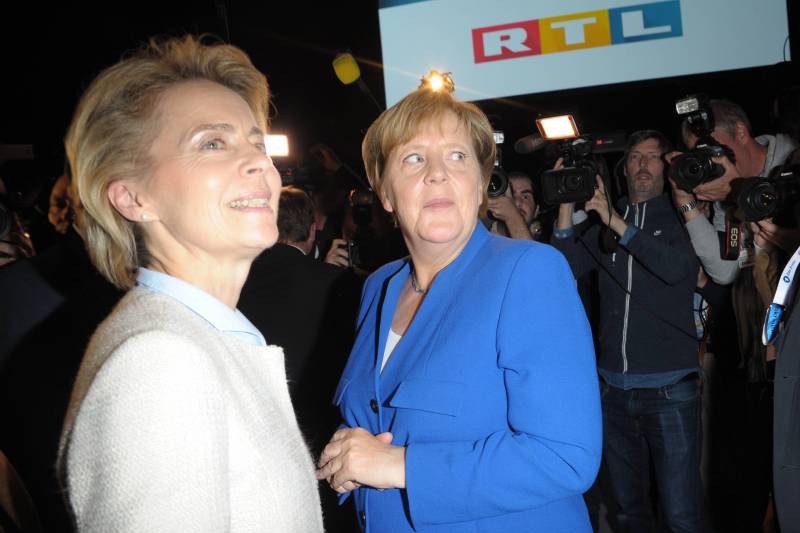 I'm worried about the Kremlin's security policy behavior. First, a flagrant violation of international law - the violent annexation of Crimea, then military threats against neighboring countries, and now there is evidence that Russia is violating joint agreements on arms control,
said der Lyayen in an interview with the Schleswig-Holsteinische Zeitung.
The RMCD agreement on the elimination of medium-range missiles, concluded between the US and Russia in 1987, made Europe safer. We are extremely interested in preserving this pillar of the European security architecture,
she continued.
According to the minister, "now it's up to Russia."
In the framework of the dialogue with the United States and NATO, it must dispel doubts about the loyalty to the treaty, which it itself has generated. Unfortunately, in almost all matters of arms control, the Kremlin is behaving unconstructively. If Russia wants to restore self-confidence, first it needs to change its behavior,
she said.
Answering a question about the protracted withdrawal of the US nuclear
weapons
from Germany, der Lyayen noted that "unilateral measures in this matter can only increase risks, especially against the background of the tense situation in the world".
She also advocated an increase in the military budget of Germany to 2% of GDP.
We can support and protect each other only if everyone contributes. No one will understand if it is just economically and politically strong that Germany says that others must make a contribution, but it will still claim the protection of the community,
explained the head of the defense department.
According to her, an increase in defense spending is necessary, since against the background of "changing Russia's behavior and the increased terrorist threat, the Bundeswehr has more tasks." The funds will be spent on the modernization of obsolete weapons. It does not have to reduce social costs, because "we are talking about a gradual increase in the means of the Bundeswehr until the middle of the next decade."
The European Union of Security and Defense is our future. We have started the creation of a common command center and are forming a European defense fund with the aim of ensuring centralized supply,
said der Lyayen, adding that it would save billions. "In the future, important systems can be developed together," she said.
We Europeans understood that we should become more independent and should take care of stability in the neighboring regions,
concluded the Minister of Defense.