The American president, in a telephone conversation with Japanese Prime Minister Shinzo Abe, said that Washington was ready "to use nuclear weapons in case of aggression against the United States or its allies.
weapon
across North Korea. " Recall that earlier the Japanese had questions to Washington due to the fact that the US missile defense system was inactive when the DPRK launched an intercontinental ballistic missile.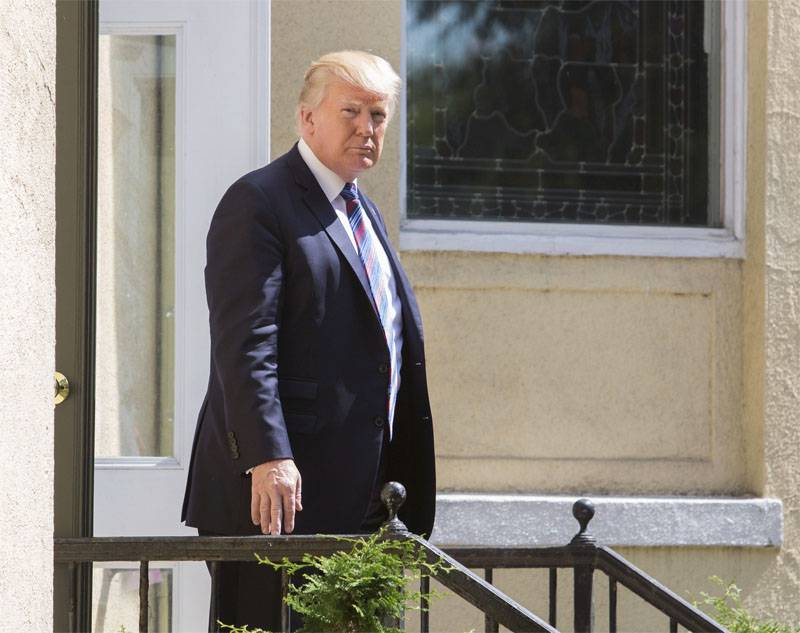 Apparently, Trump had to respond to Japanese bewilderment. Trump's reaction was predictably artistic — to convince Japan that the United States was capable of "protecting it from Pyongyang's aggression."
Earlier, an American military expert on one of the US television channels said that Washington did not shoot down a North Korean rocket, because, firstly, it was "expensive", and secondly, "in the event of a miss, this could encourage Kim Jong-un." At the same time, the expert noted that in the USA they themselves are not aware of whether they are capable of intercepting all North Korean missiles.
No less artistically made by the head of the Pentagon, James Mattis.
RIA News
quotes the head of the US Department of Defense:
Any threat to the United States and its territories, including Guam or our allies, will meet a military response - both massive and superior (the threat itself). We have many military options, and the president wanted to be introduced to each of them. We clearly stated that we have the opportunity to defend ourselves and our allies - South Korea and Japan from any attack. And our obligations to the allies are unshakable.