According to the FSB Public Relations Center, the service staff detained two immigrants from Central Asia in the Moscow region who were preparing acts of terrorism in places where people were 1 in September: one was planning to attack with cold
weapons
, the second wanted to arrange a self-explosion.
The Federal Security Service in the territory of the city of Moscow and the Moscow region identified and suppressed the criminal activity of two immigrants from the Central Asian region who were planning to commit terrorist acts in places of mass finding of people 1 this September
- says the message of the FSB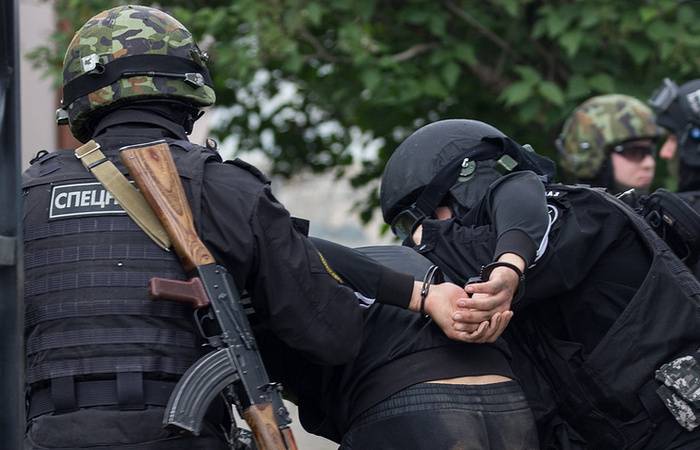 One of the detainees on the eve of the Day of Knowledge ... posted his video message to the members of the IG terrorist organization banned in Russia * on the Internet. In this appeal, he gave the so-called oath of allegiance to terrorists. The contacts of the Islamic State recruiters * instructions for preparing terrorist acts were found in the suspect's phone. "The home of the second detainee, also a member of the MTO IG *, was found and seized an improvised high-powered explosive device, items and components used to manufacture it. admitted that he was going to become a suicide bomber and to commit a self-explosion
- reported to the FSB.
We remind you that earlier, in August of this year, the FSB, as a result of a special operation, detained members of a terrorist group who, according to law enforcement officers, were going to make several explosions at transport facilities and large trading floors in Moscow and the Moscow Region.
Islamic state * (IG *) is a terrorist group banned in Russia