Concern
"Techmash"
presented at the Army-2017 forum a unified planning bomb cassette of SPBE-K PBC-500U.
The new cluster munition is high-tech and contains sub-elements that are made according to the principle of high-precision
weapons
. The striking elements are programmed for specific types of targets - armored vehicles, rocket and artillery installations - and completely exclude targeting civilian objects.
- noted the first deputy general director of the concern "Techmash" Vladimir Tikhonov.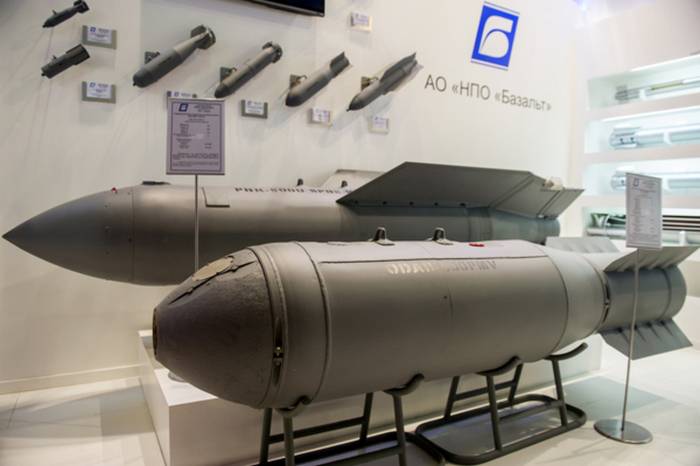 One such cartridge can stop the firing battery or
tank
enemy column. At the same time, when it is dropped, the aircraft does not need to go into the affected area of ​​the enemy's air defense means, because due to the aerodynamic characteristics, the ammunition, depending on the height of the discharge, can plan for tens of kilometers.
Improved accuracy characteristics achieved through a unique combination of new millimeter radar and infrared ranges in the target search and identification system
- Vladimir Tikhonov reported.
At the same time almost 100-percent reliability class was achieved. Only the domestic electronic component base is used. Also, in the development of ammunition, the requirement of minimizing the terrain is taken into account.
We have all cluster elements programmed to self-destruct after a certain period of time, so that after the end of hostilities the civilian population is not undermined by these munitions. If the striking element did not work for a given target, it simply self-destructs and becomes absolutely safe.
- explained Tikhonov.