There are reports from Syria that the Syrian government army is preparing to launch an assault on the T-2 pumping station area, located on the western border of Deir ez-Zor province. Information resource
AMN
cites evidence that Syrian troops advanced to the western borders of the province with the support of Hezbollah's armed groups operating on the side of the CAA. The assault on the territory adjacent to the strategically important object will be carried out by the 5-th brigade of the armed forces of the SAR.
Against this background, there are reports that the Russian military
aviation
continues to strike at ISIS militants (* banned in the Russian Federation) trying to break through from Raqqa to Deir ez-Zor with a large number of armored vehicles and pickups equipped with heavy machine guns and anti-aircraft guns. Only this morning, thanks to the actions of Russian pilots, at least 19 units of Ishilov's equipment were eliminated.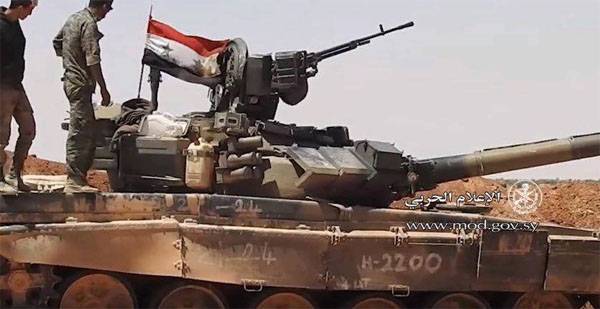 The fierce battles of Syrian troops with a group that is structurally part of Al-Qaeda (* banned in the Russian Federation) and Hama continue. Fights go west of the city of Salamia. The material stated that the ground forces were forced to suspend hostilities, causing air reinforcements. The aircraft of the Syrian military aviation struck several blows at the positions of the militants, who did not join the cease-fire regime. After the air strike, the ground phase of the operation continued.