Ex-sanitary doctor of Russia, now a State Duma deputy, Gennady Onishchenko told the media about the threat of biological
weapons
and international mechanisms to control its non-proliferation. According to Gennady Onishchenko, in the United States they allow themselves "dangerous games" with biological weapons, which are backed by American intelligence services.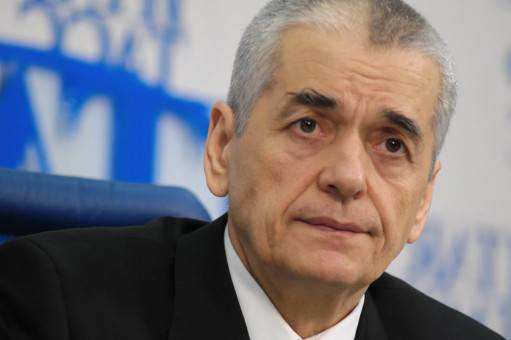 RIA News
cites a statement from the State Duma deputy about the incident in the USA that occurred in 2001. Recall that then several media offices, as well as individual senators received letters with anthrax disputes. Five people died, another seventeen had to provide medical care for a long period of time. Then it turned out that the killer letters to the United States were sent by scientist Bruce Ivanes from the government special laboratory in Fort Dervik.
Gennady Onishchenko:
In the same year, the Americans, as a victim of biological weapons, withdrew from the convention unilaterally. I am sure that the US intelligence agencies took part in this, it was not an act of a lonely madman. Confirmation of this is the knowledge of the regime of such laboratories. No one person, no matter how experienced he is, will be able to implement this question if the elementary (security) regime is observed. It will not allow him to work laboratories with especially dangerous infections. So it was done meaningfully.
According to Onishchenko, while Russia continues to work in terms of combating the gravest diseases in the world (measles, polio), helping many countries of the world, the United States is building special laboratories outside of America. At the same time, several American laboratories appeared at the borders of Russia, in particular, on Georgian territory.
Gennady Onishchenko:
In order for the convention to work at last, Russia needs, taking its own experience, to take the situation into its own hands. One of the possible measures to address this issue could be holding a conference with the participation of politicians, diplomats and doctors. The purpose of such a conference is to resolutely counter the threat of infectious diseases. Today we are a country with the most modern and most, I would say, having vast experience, a science in the field of monitoring the detection, control and prevention of dangerous infectious diseases. This, if you will, is our global mission, which we must fulfill with honor and dignity.