The Romanian armed forces today cannot boast of high combat capability, with the collapse of the Warsaw Pact, Bucharest successfully buried a fairly powerful defense industry and left the troops without a modern
weapons
, says the material channel
RT
.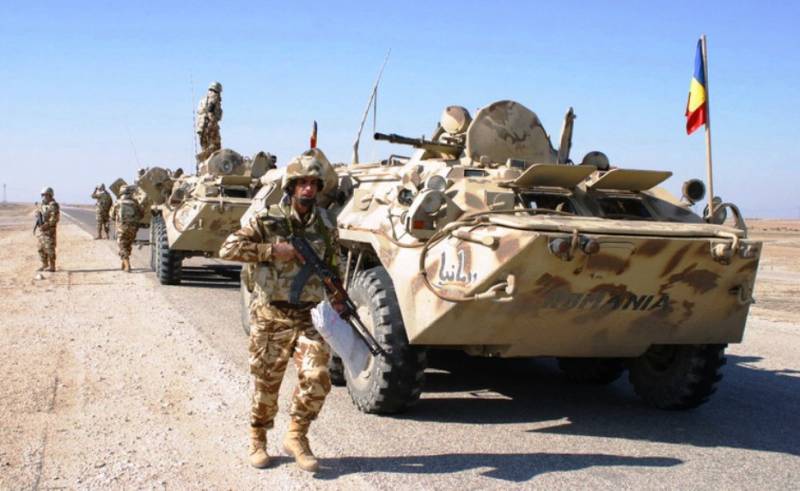 In the USSR, Romania was publicly called the "main dissident." Bucharest was flirting with nationalism and trying to balance between Moscow and the West. At the same time, on the basis of Soviet technology, a developed defense complex appeared in Romania.
"Now the army is experiencing serious equipment problems: still outdated analogues of Soviet equipment are still in service. The country's defense budget is currently just over $ 2 billion (according to this indicator, Bucharest is in the 62-m place in the world), "the publication says.
About 177 thousand people serve in the ranks of the Armed Forces of Romania.
The Romanian Armed Forces include ground, naval and air force. All types are characterized by weak financing and insufficient technical equipment. Land forces are considered the most combat-ready. Since the time when the country joined NATO (1994), the USA, Switzerland, Germany, France, Spain and Israel began to supply it with armored vehicles.
The MiG-23 and MiG-29 fighters, which until now were considered modern in Romania, were removed from service because of the lack of spare parts and money to acquire them. The Romanian Air Force is based on the Soviet 3-generation fighters of the MiG-21, which were decommissioned in the Russian Federation and other countries.
The Romanian Navy includes 3 frigates, 7 corvettes, 5 minesweepers, 6 rocket boats and 20 patrol vessels. The fleet also has two naval bases, an 4 logistics and logistics center and a technical support center.