Accused of preparing sabotage in the Crimea, Andrei Zakhtei and Dmitry Shtyblikov concluded a pre-trial agreement on cooperation with the prosecutor's office, reports
Kommersant
.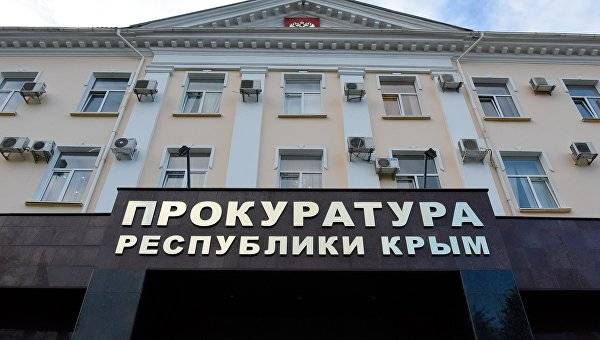 The defendants admitted their guilt and gave testimony, which confirmed the version of the investigation about the preparation of a series of explosions by the Ukrainian intelligence on the Crimean peninsula.
The newspaper reminds that last year FSB officers detained members of two Ukrainian sabotage groups in the Crimea.
"According to the investigation, the personnel of the main intelligence department (GUR) of the Ministry of Defense (MO) of Ukraine were preparing a series of explosions at the civilian infrastructure of the peninsula and at the Black Sea
fleet
. In August, during an exchange of fire with Ukrainian saboteurs on the Russian-Ukrainian border near the city of Armyansk, an FSB officer and a paratrooper were killed. Most of the Ukrainian saboteurs managed to escape, and only Evgeny Panov and Andriy Zakhtey were detained. They were responsible for the movement of scouts across the territory of Crimea and their evacuation to Ukraine after a series of explosions that were prevented, "the material says.
Panov admitted that he is a staff member of the GUR Defense of Ukraine.
In November, three alleged Ukrainian saboteurs - Dmitry Shtyblikov, Alexey Besarabov and Vladimir Dudko - were detained in Sevastopol. High-power explosive devices were seized from them
weapon
and ammunition, as well as special communications. The detainees were charged under Art. 30 and Art. 281 (attempted sabotage) and Art. 208 (participation in an illegal armed formation) of the Criminal Code of the Russian Federation.
Case materials regarding the signatories of the pre-trial agreements Zakhtey and Shtyblikova will soon be sent to court.
As part of the deals, they fully admitted their guilt and told who and how went out to them and with whom they had contact,
told a newspaper source in law enforcement.
According to him, "in the near future, the cases against Dmitry Shtyblikov and Andrei Zakhtei will be completed, and after reviewing their materials and the approval of the prosecution by the prosecutor's office, they are sent to court." The cases will be considered in a special order of proceedings, which guarantees the accused the minimum time.