Crews of Su-27 fighters and Su-30SM multipurpose fighters
aviation
Of the Baltic
fleet
conducted electronic missile launches at aerial targets that mimic a conventional enemy's air attack, reports
press office
Western District.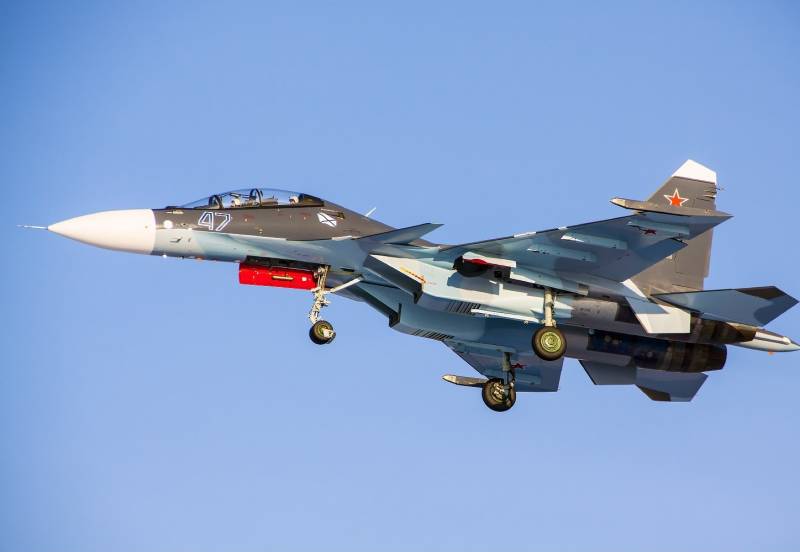 "As part of the scheduled flights over the Baltic, the pilots worked out the tasks of detecting and destroying air targets that imitate conditional enemy aircraft using outboard armament, both singly and as part of a pair," the release said.
On the same day, pilots of the BF bomber aviation worked out questions of practical bombing and covering the ground force grouping.
According to the report, "as part of the scheduled flights for combat training use, the crews of the bombers made targeted bombing at full-size targets imitating engineering fortifications, manpower and equipment of the conditional enemy."
It is noted that "the tasks were performed from altitudes from 500 meters to 1 km in a target field at an aviation ground in the Kaliningrad region."
The actions of the pilots were recorded by a complex of objective control, the elements of which are installed on combat vehicles, as well as on the ground in the area of ​​combat use.
"In addition to practical bombing, the pilots have completed complex aerobatic maneuvers: vertical, horizontal and oblique" barrels ", combat turns, and also methods of avoiding a conventional enemy from air defense weapons," the press service added.