Illegally dismissed from his post, President of Ukraine Viktor Yanukovych, who fled to Rostov-on-Don, appealed to the General Prosecutor of Ukraine with a statement about the need to investigate the coup of 2014 of the year. This is reported by Yanukovich's lawyer, Vitaly Serdyuk, who says that his client has prepared a document listing the names of those responsible for the anti-constitutional coup in Ukraine.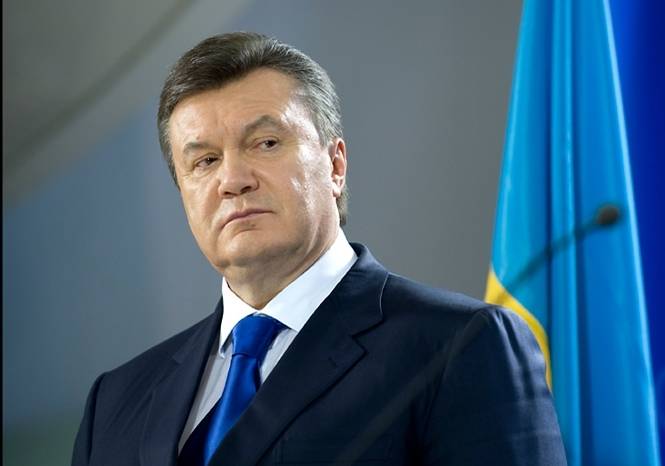 In the list of Yanukovych appear such names as Avakov, Turchinov, Nalyvaychenko, Yatsenyuk, Klitschko, Tyagnibok, Paruby, Pashinsky, as well as the acting Prosecutor General of Ukraine Lutsenko, to whom Yanukovich addresses.
According to lawyer Yanukovych, the ex-president of Ukraine believes that it was these people who brought the country to a state in which it lost part of its territory, namely Crimea.
Life
leads Serdyuk's statement:
As part of this statement, all acts that have become a condition of the situation that has now developed in Ukraine will be established - this is a war, loss of territorial integrity and other negative consequences that the state received after the events on the Maidan.
We will remind that earlier Viktor Yanukovych declared the hope that the Crimean peninsula "will return to the structure of Ukraine".
And this statement of Yanukovych himself about the prospects of the Poroshenko regime in Ukraine (leads
RIA News
):
There are no prospects for this power. I am not all-seeing, but I know that the majority of the people of this government do not believe. There is a radical part, these are people with
weapons
, and how they will behave - no one knows.
They have a chance to stop in a peaceful way, in an amicable way, to leave. Perhaps in this case they will have some future. If they continue to do lawlessness, the answers will be very tough.