According to information
TASS
, Commander-in-Chief of the Russian Navy, Admiral Vladimir Korolev announced plans to launch the second in a series of large assault ship "Peter Morgunov" in the summer of 2017.
Factory running tests of the big landing ship proceed
like "Ivan Gren" [project 11711]
. The second large landing ship of the 11711 project "Peter Morgunov" is under construction on the stocks of the Yantar enterprise. The hull is formed on it and the onboard systems and equipment are loaded. It is planned that "Peter Morgunov" will be launched in the summer of this year for subsequent completion works.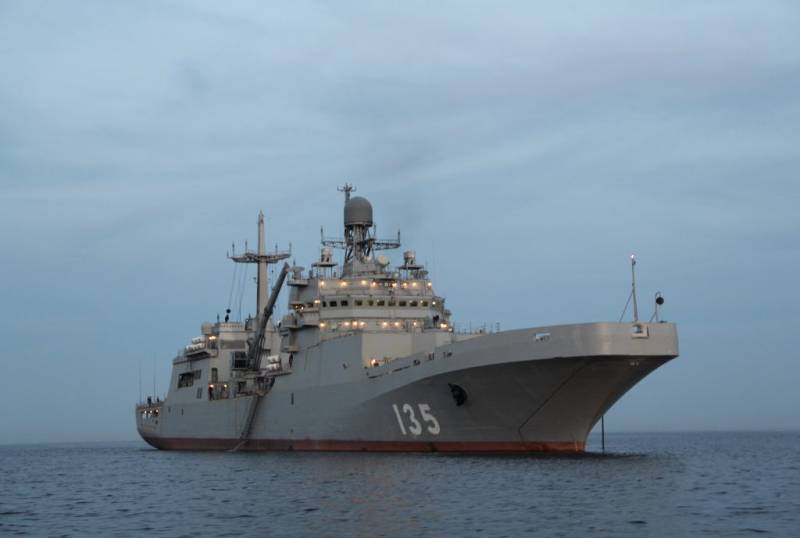 This ship was laid in Kaliningrad 11 June 2015 of the year. It is expected to be handed over to the Russian Navy in 2018.
Ships of project 11711 have a displacement of five thousand tons. Each of them will be able to land up to 300 marines, 40 armored personnel carriers or 13 on an unequipped coast
tanks
. The range of ships will be up to 4000 miles, which will allow them to perform tasks in the far sea zone.
Also, the admiral explained that the surrender of the Navy
frigates project 22350
assumed to be 2020 year.
State tests of the head frigate "Admiral Gorshkov" (project 22350) are underway. All head ships of new projects are especially demanding and scrupulous for the main command of the Navy, in this matter we closely interact with industry. In the period up to 2020, the construction of a series of frigates of the 22350 project is planned - four hulls.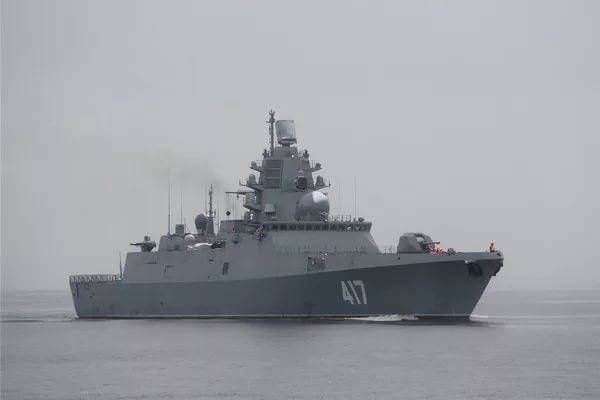 As previously announced by the head of the Russian Navy's shipbuilding department, Vladimir Tryapichnikov, the transfer of four ships of the 22350 project is expected to be before the 2025 of the year, after which this project will be modernized. Apparently, there was a view of the implementation of the naval program under the new LG, calculated to 2025 year. Therefore, the words of V. Korolev should be considered not as an adjustment of the deadlines for the delivery of ships, but as a clarification.
As commander-in-chief V. Korolev pointed out, in the coming days, at the Severnaya Verf enterprise in St. Petersburg a new corvette of the 20385 project "Gremyashchy", equipped with a high-precision
weapons
and engines manufactured in Russia.