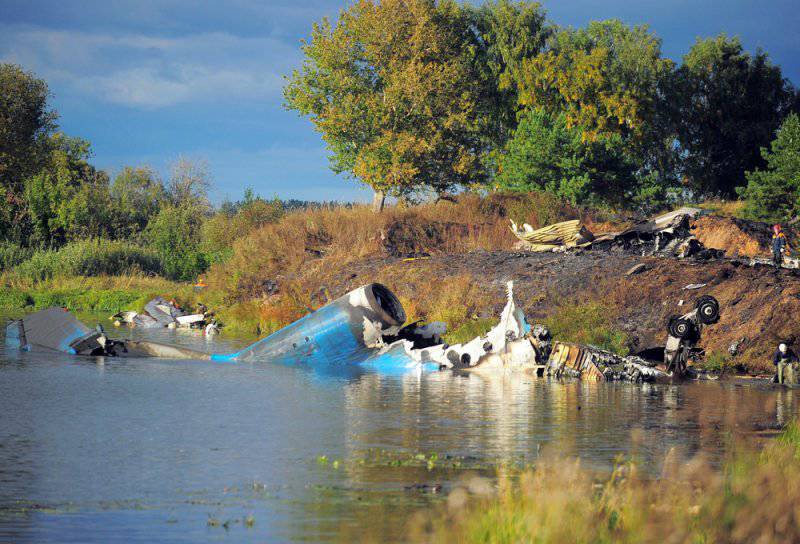 Gross violations were revealed in flight schools during general supervision inspections of the transport prosecutor's office. In the course of the inspection initiated after the September tragedy in Tunoshna, almost eighty graduates of the Buguruslan Flight School lost their diplomas. Recall that forty-four people died in September due to pilot errors, including the full composition of the Lokomotiv hockey team.
Ural Transport Prosecutor Pavel Kukushkin explained at a press conference that the checks focused on flight safety. After all, about four-fifths of all air crashes occur through the fault of man. "We are in connection with this," said Kukushkin, "and with the tragedy ... Yak-42 ... they conducted an inspection in a number of educational institutions."
The inspectors, in particular, showed interest in the Trinity Aviation Technical College and in the Buguruslan Civil Aviation School
aviation
. In both, as a result of inspections, "gross violations of the student learning order" were revealed.
The prosecutor said that the checks allowed to establish even such facts that the students did not properly train on aviation technology. As a result, the prosecutor's office sent a presentation to the head of the St. Petersburg University of Civil Aviation, to whom verified schools report. After reviewing the submission, seventy-eight diplomas were canceled. Pavel Kukushkin specified: only students of the Buguruslansky school lost their education certificates.
After the announcement of disappointing test results, eleven aircraft were sent to this flight school (information from Uralinformbyuro). In addition, six more aircraft were repaired and the same number of engines were put into operation.
The plane Yak-42, which flew to the hockey match in Minsk Yaroslavl club "Lokomotiv", crashed 7 September. Of the thirty-seven passengers and eight crew members, two survived - flight engineer Alexander Sizov and hockey player Alexander Galimov. However, the latter died a few days later in the hospital.
The cause of the catastrophe was the mistakes of the pilots: one of them hit the brake pedal. In addition, the crew commander Andrei Solomentsev decided to continue to take off, and the speed was twenty kilometers per hour lower than necessary. Finally, co-pilot Igor Zhevelov took phenobarbital, a banned drug that slows down the reaction.
The reason for all these miscalculations was poor crew training. It is reported that the company "Yak-Service", who owned the crashed aircraft, did not have opportunities for the safe operation of the aircraft. And the pilots, after retraining with the Yak-40, did not fly a sufficient number of hours on the Yak-42.