Blog
altyn73
posted information about the Russian antidron gun "STUPOR".
The portable complex of electromagnetic and optoelectronic suppression of civilian unmanned aerial vehicles (PKP UAV) "STUPOR" LNPA.464214.001, being the first Russian anti-drone, is serially produced from 2016 of the year at the Moscow enterprise Locational Workshop.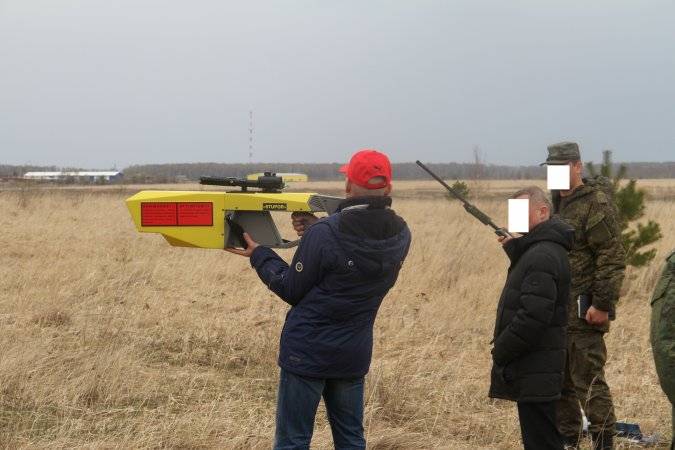 Its tasks include the suppression of remotely controlled aircraft, as well as drones located on the ground and water surface.
Reportedly, transportation and application are carried out by one person, from whom special skills and experience are not required. The range of the gun is limited to the visibility of the operator. As indicated, it is 500 m.
Electromagnetic and optoelectronic suppression of drones emanating from a gun, is based on the interruption of the control channels, data transmission and navigation. In addition, the complex is equipped with a laser emitter of the visible range, which allows you to partially or completely disorganize the process of video filming, carried out with the drone (if the central area of ​​video filming coincides with the direction of the operator).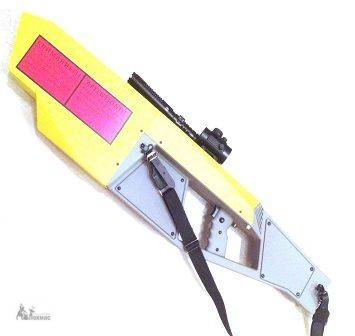 According to the results of the impact of the antidron, the flight task is disrupted, the control of the operator is discontinued, navigation disorientation and shooting is disrupted. Depending on the specific variant, the UAV stops moving along the route (loses control), returns to the starting point of the route or lands safely in the impact area (the variant of the drone's behavior depends on the model, the presence of the flight task). The drone regains its working capacity upon termination of the suppression and / or its own reload. Material damage to the owner of the drone is not applied.
From the VO side, we note that, in all likelihood, the release of the considered anti-rifle is conducted exclusively for civilian needs. At the same time, as indicated, the Defense Ministry of the Russian Federation is conducting tests of the product at subordinate landfills.
Protivodronovoe
weapon
already demonstrated in Taiwan (
cm
.), in Belarus (
cm
.) and in Syria (
cm
.)