The large-scale proliferation of Russian and Chinese weapons at times increases the likelihood that the United States in the event of a military conflict will be defeated in the confrontation with
tanks
, drones, armored vehicles, artillery and electronic warfare systems, which are now superior to their American counterparts, writes columnist for The National Interest magazine Chris Osbourne. Article leads
New Inform
.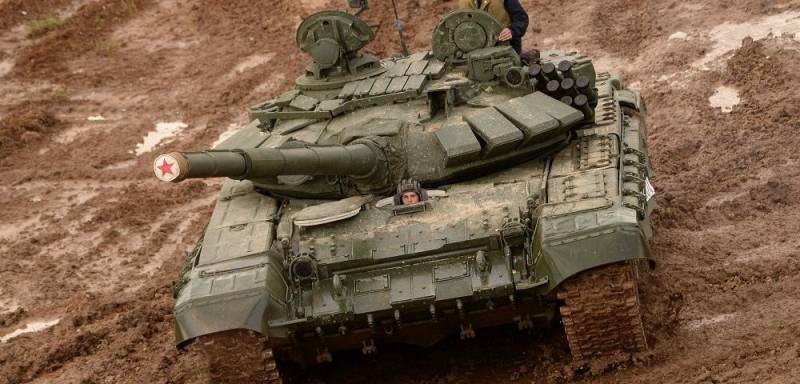 "Already, tanks, drones, airplanes and ammunition are an integral part of the armed forces of many countries. For example, the Russian T-72C is in service with the Iranian army, other Russian tanks also serve in Syria, Libya, India and even in North Korea. In Pakistan and Bangladesh, Chinese-made fighting vehicles are present. All this says that the highest ranks of the United States need to take this into service and do something about it, "the article says.
In addition, if US forces launch a ground operation in Syria, they will certainly face a huge amount
weapons
and Russian-made equipment. It is possible that such a scenario can be avoided, but in the USA this situation is in any case a serious threat.
Therefore, in order to be ready for anything, as well as to avoid unnecessary losses in the event of hostilities, the Pentagon is reinsured by inventing various military scenarios of confronting alleged enemies "using the most modern weapons and technologies." For such purposes in the United States created a special battalion. According to the publication, using the experience of operations in Iraq and Afghanistan, the US military will still be able to track down and destroy small groups of the enemy, and training will be able to contribute to this.
The primary task of these workouts with the use of advanced technologies is not to defeat the enemy, but to predict his tactics.
The US Army Command emphasizes that the country has already shown how to fight those who are fighting for the "wrong goals." "It is also important to always be ready for possible conflict scenarios. That is why developments are underway that, in the event of hostilities, will be able to defeat strong enemies in the person of Russia and China. Naturally, while these countries are not real enemies of the interests of the United States, however, given the current situation in Syria, which remains tense, the States must be prepared to withstand the two powers, "the author writes.
According to him, reliable assistants in the proposed war will be "GPS-guided missiles, which have proven themselves in the Iraqi and Afghan campaigns." For example, "it is likely that X-NUMX-mm Excalibur long-range projectile, which can destroy targets at a distance of more than 155 km, is used." The same can be said about the MLRS MLRS, which performed well in Afghanistan during the destruction of the Taliban.
Osborne also recommends not to forget about the drone drone, which became an integral part of the US Army.
Perhaps the United States is somewhat lagging behind Russia and China militarily, but by conducting regular training, the American army can, if necessary, show all its power and highest capabilities, concludes the publication.