According to "
Messenger of Mordovia
", In the Internet space posted a photo of an unusual version
T-72
, which is in service with the elite 105 brigade of the Syrian Republican Guard. T-72, fixed against the background of a destroyed building, has an angular little tower with slotted observation windows and is equipped with a short thin gun.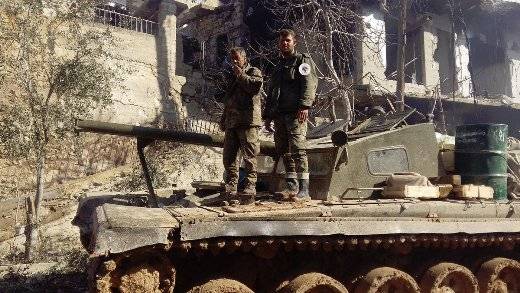 Actually the weapon is not a real gun, but a mock
weapons
. The tank is a so-called "running driving simulator" (HTV). It is intended for the training of mechanics-drivers of the main combat
tanks
T-72. Equipment of this kind makes it possible to save the resource of these tanks.
Interest is the fact that the HTV was photographed in conjunction with military vehicles and in the combat zone. As can be supposed, the training tank is used as a tractor in the specified conditions in order to evacuate damaged equipment.
In the USSR, the creation of HTV-55 and HTV-72 on the basis of tanks of the respective types removed weapons while maintaining the tower. The embrasure of the gun was either brewed tightly, or a window with a janitor and washer was mounted in it, and an additional place for an instructor or passenger was equipped in the tower. The staff position of the project instructor was installed in the commander's hatch and was a high-placed "glass pavilion" with a circular view. In practice, in the manufacture of prototypes, it was abandoned as an excess.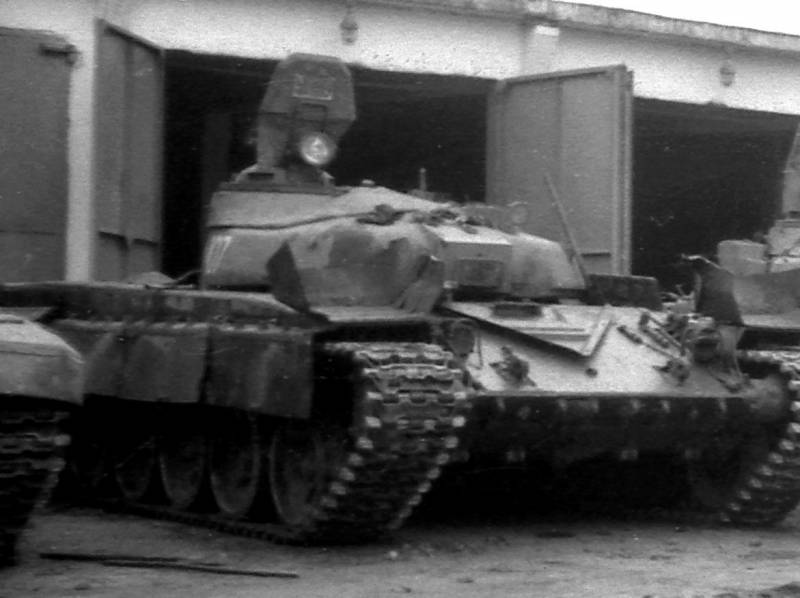 Driving trainer driving HTV-72 based on the T-72A tank