At the marine airbase
aviation
stationed in Kamchatka, arrived a new transport and attack helicopter Mi-8AMTSh in the Arctic, reported
press office
Eastern District.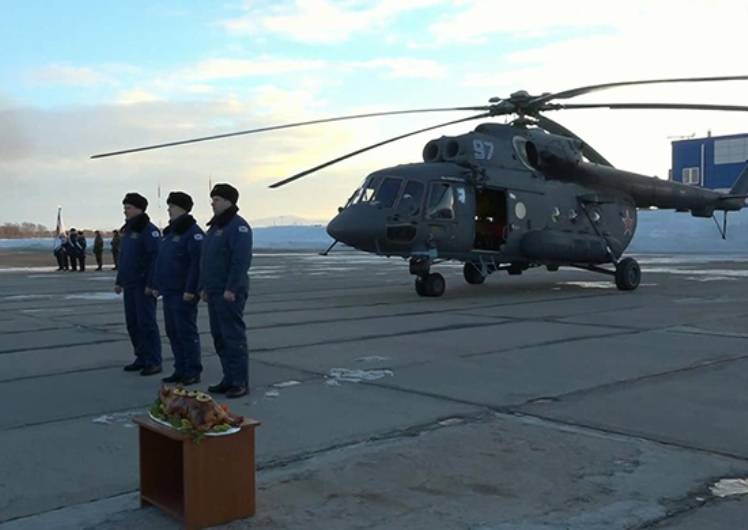 "The crew made a flight from the Ulan-Ude Aviation Plant to the place of permanent deployment to the air base in Yelizovo of the Kamchatka Territory. In total, the helicopter made 6 flights over a length of more than 4 thousand. Km, "- said in a release.
At the airport, the crew was met by the command and personnel of the base. The machine will be used to perform tasks in the Arctic zone of responsibility of the Pacific
fleet
.
Mi-8AMTSH-VA has a number of design features that ensure its operation at low temperatures. The helicopter is equipped with an unparalleled and quick-start engine-powered engine starting system with autonomous and non-tangled basing of the machine, even at 60-degree frost,
told the press service.
The helicopter's cargo cabin is equipped with special thermal insulation, a heating system, means for heating water and hot rations.
It is reported that "new means of communication and flight-navigation equipment allow you to automatically fly on a pre-laid route and go to a given point."
The range of the vehicle with an additional tank exceeds 1400 km, the duration is more than 7 hours.