According to "
Messenger of Mordovia
", According to US media, 50 of Tochka ballistic missiles (SS-21 using the NATO code) were supplied to Syria. How large a specified number can be demonstrated by an expert assessment, according to which approximately the same number of missiles of this type was in service with the Ukrainian army on the eve of a civil war.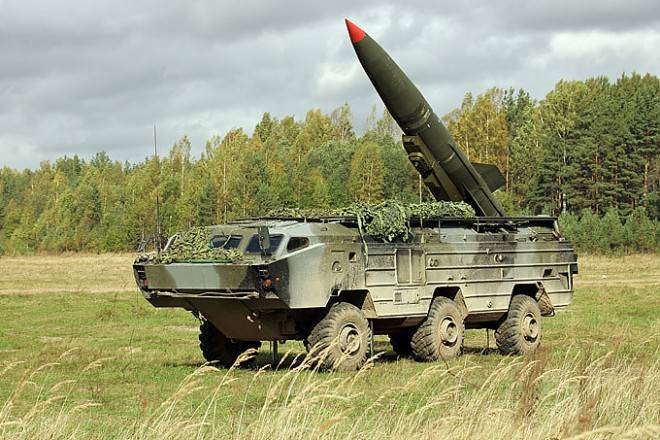 An anonymous US official provided information according to which the tactical
weapon
It was delivered to the port of Tartus two days ago. In addition to the words of an unnamed informant, there are no data capable of objectively confirming the fact of these deliveries. American journalists believe that in recent days, 2 SS-21 missiles and 4 SS-26 Iskander missiles were used against militants in the province of Idlib.
As can be expected, even if they intend to make real deliveries of this type of missile, the active actor of the Middle East - Israel - would mobilize all the resources at its disposal to prevent the deployment of tactical weapons in adjacent territories capable of neutralizing much of its military potential in the indicated quantities. , despite the developed system of air defense of the Jewish state.