According to the blog
bmpd
, 1 February 2017, the partner corporations Northrop Grumman (USA) and BAE Systems (Britain) officially announced their refusal to participate in the US Air Force T-X competition, which provides for the replacement of Northrop T-38 advanced training aircraft, as it would not be in the interests of companies and their shareholders. "
Previously, Northrop Grumman, in partnership with BAE Systems, L-3 Communications and Scaled Composites, planned to offer a specially designed Northrop Grumman Model 400 aircraft to the T-X program tender. She already had the first prototype of the machine, which was built in secrecy. The first flight took place in Mojave 24 August. It is assumed that the aircraft has a high proportion of composite materials in the design, and it is known that it is equipped with a single General Electrcic F404-GE-102D engine.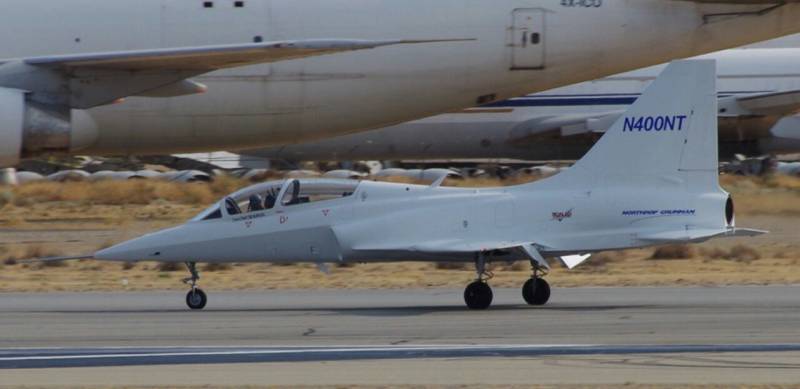 Northrop Grumman Model 400
It is believed that the main reason for refusing to participate in the TX project is the cost of contract work: in the US
aviation
industry there is an opinion that the final choice of TX will be made based on the lowest price of a technically acceptable model. Northrop Grumman, fearing after investing in the project to remain without orders for the model, chose to refrain from developing it.
A few days earlier, Raytheon Corporation left the tender with its T-100 combat training aircraft, a modification of the Italian Leonardo M-346 Master. This company, in turn, could not get its Italian partner Leonardo 30 a percentage reduction in the price of the T-100 offer. As a result, the partnership between Raytheon and Leonardo was terminated, and T-100 (M-346) dropped out of the TX project.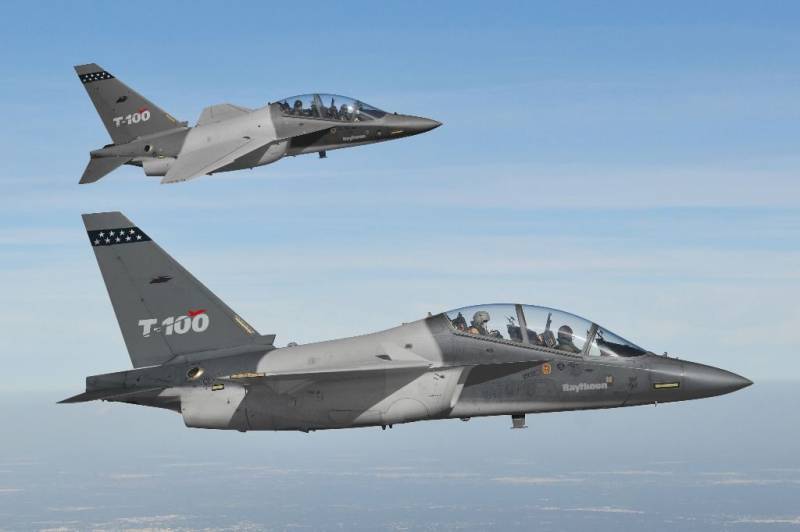 T-100
As a result, the two main giants of the American aircraft industry, Lockheed Martin and Boeing, will fight for the TX. The first in partnership with South Korean Korean Aerospace Industries (KAI) is offering the T-50А aircraft (a serial version of the KAI T-50), and Boeing together with the Swedish group Saab AB specially developed the Boeing TX (BTX-1) aircraft, the first flight of which was held by 20 December 2016 of the year.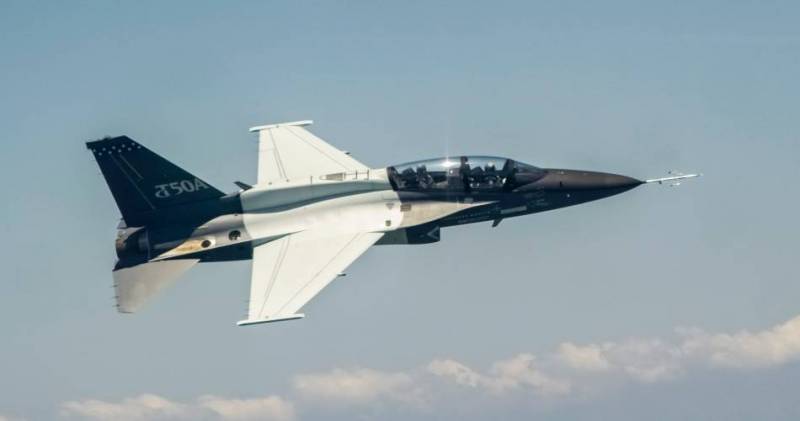 T-50A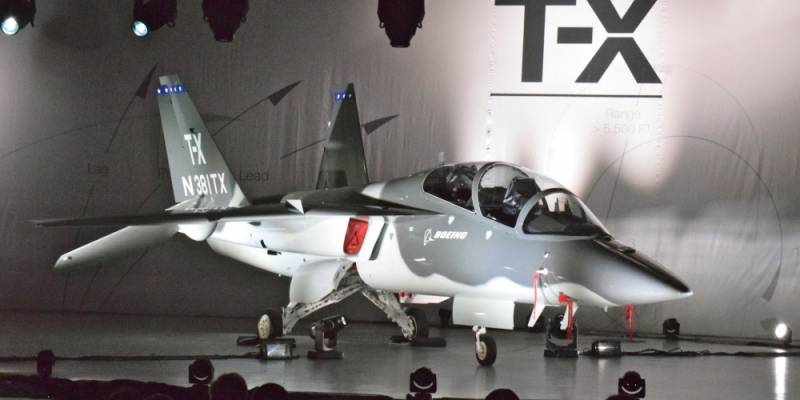 Boeing tx
The American Sierra Nevada Corporation (SNC) also intends to take part in the program, hoping to develop its aircraft in partnership with the Turkish state-owned aircraft manufacturer Turkish Aerospace Industries (TAI).