At the end of summer, the upgraded Su-25CM3 attack aircraft will go to the base of Hamier. In Syria, they will join the operation of the VKS against terrorist groups, according to
News
with reference to sources in the Ministry of Defense and aircraft industry.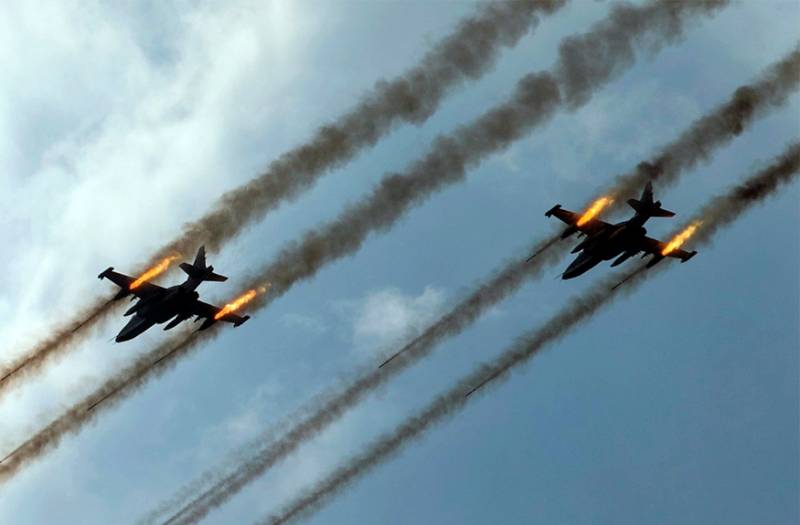 Currently, the first Su-25СМ3 is being tested in Kubinka. The car should have been commissioned last year, but difficulties arose with the refinement of the SALT-25 sighting system. Now CM3 has already successfully completed the first four flights. By August, the Russian Aerospace Forces will receive the first upgraded attack aircraft,
one of the sources told the newspaper.
SALT-25 (optical laser thermal imaging system) is an ultra-precise aiming complex, which with the help of a television camera and a thermal imager detects targets during the day, at night, and in bad weather. The laser range finder system measures the distance to the target and determines its coordinates, the publication writes.
The aircraft is also equipped with the "Vitebsk" self-defense complex, which "confuses with heat traps" that are induced by anti-aircraft missile heads on the engine heat.
Independent military expert Anton Lavrov:
"Su-25M3 is sorely lacking in Russian Aerospace Forces. This is actually a light bomber that can fly five to six flights a day. For comparison, Su-34 per day rises into the air no more than two times. Thanks to the aiming complex, the machine can very effectively hit the enemy with ordinary bombs and high-precision weapons. And at the same time attack aircraft can almost continuously hang in the air over the battlefield. "