Syrian sources report that the day before the ISIL militants (banned in the Russian Federation) attempted to attack the positions of the SAR government forces in Deir ez-Zor. Igilovtsy used offensive tactics from several directions (north-west and south) and used armored vehicles stuffed with explosives to overcome the advanced positions of the SAR army.
The igilovtsy were attacked not only by the suburbs of Deir-ez-Zor, but also by the airfield, which is a strategically important object of the province. The military contingent of the airfield has been holding back frequent attacks by militants for more than a year and a half, ensuring access to the city of food,
weapons
and ammunition to confront terrorists.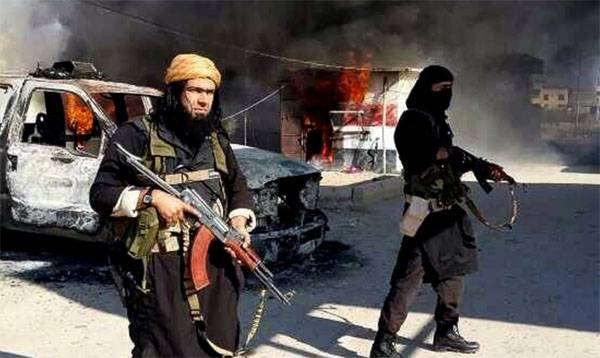 ISIS fighters in Deir ez-Zor and on the approaches to it are confronted by the forces of the 123-th brigade of the armed forces of Syria. As a result of several blows, the terrorists first managed to take control of three villages near Deir ez-Zor, but then the fighters of the 123 Brigade regained control over the settlements that had been lost.
According to the Syrian military command, about the 70 IG terrorists were destroyed during the battles, the Syrian army also suffered some serious losses - 20 killed and more than 30 wounded.
According to the latest data, fighting in the Deir ez-Zor area continues.