For the first time since 2014, the United States is sending a large contingent of marines to Afghanistan to prevent a Taliban rematch in the south of the country.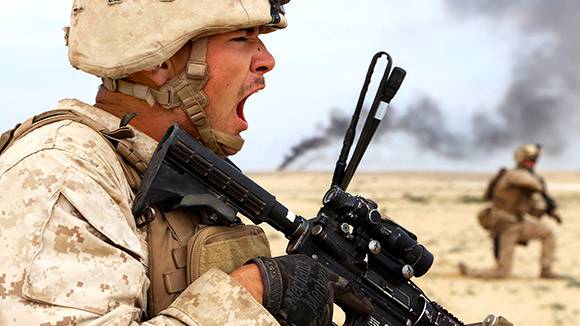 Several hundred fighters will be deployed in the province of Helmand in the most difficult areas. Marines will be directly involved in the fighting, as well as engaged in the preparation of local security forces.
Currently in the province are about 200 US Army personnel from the composition of ground forces, which are difficult to cope with the protection of several airfields. The situation continues to deteriorate, in many parts of the region the Taliban are actually hosting.
"In no case do we consider this a non-combat mission or something that can be taken lightly," said the commander of the joint detachment, General Roger Turner. According to US media reports, the marines will remain in the province for the next few years.
In total, not the end of the year in Afghanistan was about 8400 US troops.
"The situation in the country is systematically deteriorating since 2014. The activity of the Taliban, which began to capture the regional and regional centers, increased. They have to be knocked out of there using artillery and
aviation
told the newspaper
News
Nikita Mendkovich, expert of the Center for the Study of Modern Afghanistan (CICA), head of the Eurasian Analytical Club.
"Helmand Province is just one of those regions where militants are most active. It is located on the border with Pakistan, on the territory of which the Taliban rear bases are located. There is actively grown poppy, bringing the main income to terrorists. Therefore, it is logical to launch an attack there. Despite the fact that some detachments in the southeast and northern Afghanistan began to use the IG brand (banned in the Russian Federation), the Taliban remains the main opponent of the legitimate authorities, with 30 – 40 thousand militants still in its ranks ", - He explained.