The Prosecutor's Office of the Gorna-Oryahovitsa District Center (Bulgaria) initiated the verification of a report by a correspondent Dilyana Gaitandzhieva, who told in her material about the discovery in Aleppo of ammunition produced in Bulgaria.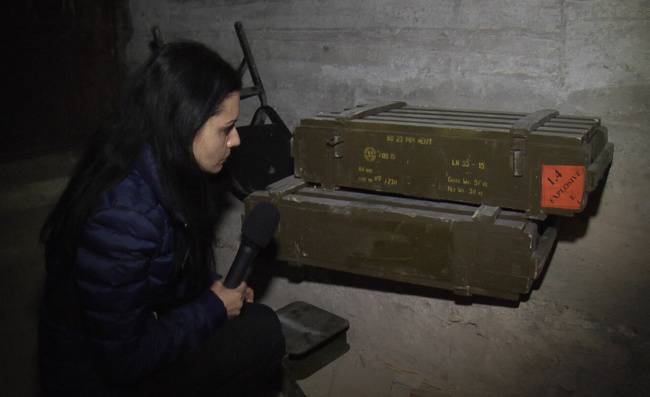 In Aleppo, a journalist was shown a warehouse abandoned by Islamists, in which dozens of crates of ammunition made in Bulgaria were kept. 122-mm "Grad" rockets were also found in the basement, according to the labels, the private Bulgarian company Arcus was exporting.
It was this company that interested the Bulgarian law enforcement officers. Now the prosecutor's office is checking the licenses of the company for the production of ammunition and trade in them. Some of the documents in the framework of the audit were withdrawn from the Ministry of Defense of the country. There is also clarified information about Arcus.
"At the moment there is no violation",
- commented on the situation the representative of the prosecutor's office.
Verification is the only reaction of the Bulgarian government to the numerous facts of supply
weapons
Syrian jihadists, which were carried out through the American and Saudi channels.
In turn, Gaitandzhieva called on the authorities to send a state commission to Aleppo, which would include members of the Bulgarian parliament.