NATO officials on the eve circulated a message stating that individual countries of the North Atlantic military bloc decided to strengthen the security measures of their airspace. It also turns out who specifically this kind of security does not suit. These are the countries of the so-called Benelux - Belgium, the Netherlands, Luxembourg.
A NATO spokesman said that now the military
aviation
Belgium and the Netherlands will conduct joint patrols in the sky of three states, including Luxembourg. Rotation will be performed once every four months. The NATO command will directly manage the mission of air patrolling the airspace of the Benelux countries. Apparently, the command of the entire military bloc has to be activated, on the basis that it is not so easy to develop a program for flying around the territory of Luxembourg itself, given that the distance from edge to edge in this state does not always exceed fifty kilometers ...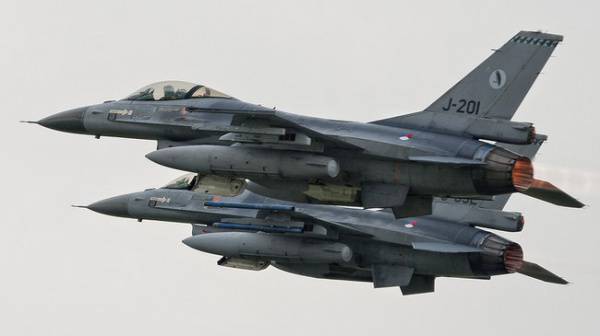 It should be recalled that the airspace of the three countries listed was patrolled before, but in a different mode: the airplanes of the Dutch Air Force patrolled only their own air borders. Belgians occasionally helped the Luxembourg neighbors. NATO Luxembourg has no military aircraft of its own.
At NATO headquarters, they say that the new patrol format will allow for "improving the quality of interaction between the Belgian and Dutch Air Forces."