The Syrian army in the fight against terrorists continues to use one of the most powerful weapons in the world - the 180-mm cannon C-23, reports
Messenger of Mordovia
.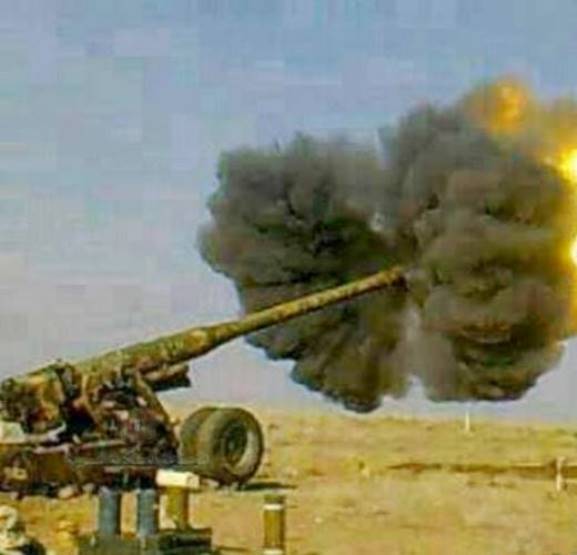 "Currently, government troops have a fairly significant arsenal of weapons of destruction. These are, first of all, all kinds of missile systems, artillery and multiple launch rocket systems. However, the C-23 gun occupies a special place. The Syrians have not too many such guns - less than a dozen, but they also make a worthy contribution to the fight against terrorist groups, "writes the author of the article, Roman Katkov.
Earlier this
weapon
impressed foreign experts with its range. "A conventional high-explosive fragmentation projectile with a mass of 88 kg can destroy targets at a distance greater than 30 km. A specially designed active-projectile flies even farther — almost 44 km, "the article notes.
Experts attribute the main drawbacks of the gun to its considerable weight - more than 21 tons, numerous calculations (16 people) and low rate of fire - no more than one shot per minute. However, the Syrians are in no hurry to send a gun "to retire." Thanks to the considerable stock of ammunition created by them, the gun will remain in service for a long time.