Military expert Yuri Lyamin published in his
блоге
a photograph of the transport and launch container of a controlled anti-tank missile, which, judging by the marking, is an Iranian copy of the Russian thermobaric missile for Kornet anti-tank systems.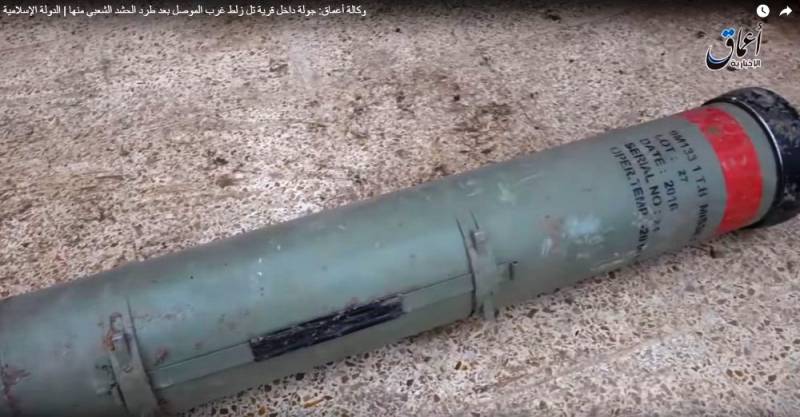 "An Iranian copy of the 9M133F-1 ATGM Kornet-E missile near Mosul. It was captured by IS fighters (banned in the Russian Federation) from Iraqi militia units in Tel Zalat, west of Mosul. The militants took advantage of the sandstorm that chained to the ground
Aviation
and attacked the positions of Iraqi government forces, "Lyamin explains.
"The mere existence of Iranian copies of Cornet-E (Dehlaviyeh) among Shiite troops in Iraq was previously known, as well as Iran's copies of ATGM TOW (Toophan), but the type of rocket itself is of interest. The transport and launch container (TPK) is marked for Iranian ammunition, but note that there are TB MISSILE letters after the 9M133 1 rocket code, and not the standard for marking Iranian ATGM AT MISSILE (Anti-Tank), "the expert writes.
In his opinion, the TB designation is "ThermoBaric, that is, it is an Iranian copy of the usual 9М133-1, and 9М133Ф-1 with a thermobaric warhead."
"TPK with ATGM is quite fresh, released in 2016 g", - notes Lyamin.