The Syrian army continues its attack on militant positions in the south-eastern part of Aleppo. On the eve, according to representatives of the Ministry of Defense of the Russian Federation, a large city block of Karimal-el-Qataraja was released from terrorist groups. In total, over the occupation of militants in Aleppo alone, more than 100 thousands of civilians have been rescued. At the same time, 1018 settlements throughout Syria joined the cease-fire regime.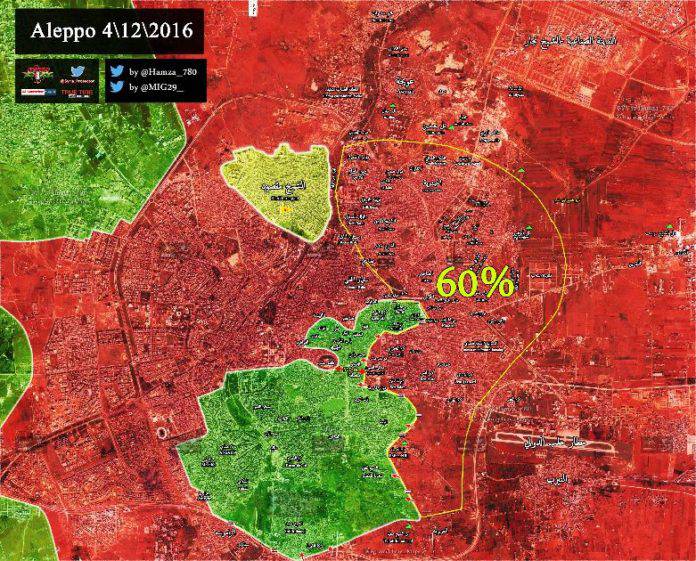 Against this background, over the weekend, the British edition
The Guardian
came out with cynical material, which tells about the discussion by political circles of the USA and Britain of the possibility of helping the "moderate opposition", located in the southeast of the largest Syrian city. The article said that the Americans and the British were discussing the possibility of delivering goods to the "rebels", using
Aviation
.
From the material:
The last meeting on aviation cargo delivery to the rebels (this is how the militants and their accomplices in Syria continue to be called in the West) was held at the British embassy in Washington last week. The consensus could not be reached at the meeting, as the Syrian military forces recaptured significant territories previously controlled by the opposition.
The submission says that one of the British politicians (his name is not called) reported holding such a meeting in private. According to him, it is too late to begin such an operation:
We have lost time for this.
It specifies that the initiators of the idea of ​​helping the militants intended to drop containers with cargoes from the aircraft. The fact that it would be in such containers, it is quite possible to guess.